Here's an interesting New Zealand Sauvignon Blanc that we found at our Costco for $16.99, which is more than we usually pay for wines like this, so we wanted to see what it was all about.
Initially, and upon a quick glance, we thought this was the more typical Sauvignon Blanc from New Zealand's popular Marlborough region. But on closer inspection of that cursive writing on the front label, you can tell that it's actually from Martinborough, which is an exciting region that produces some great Pinot Noir. If you've never tasted wines from Martinborough, I think you will want to start to look for them more, especially after you try this bottle.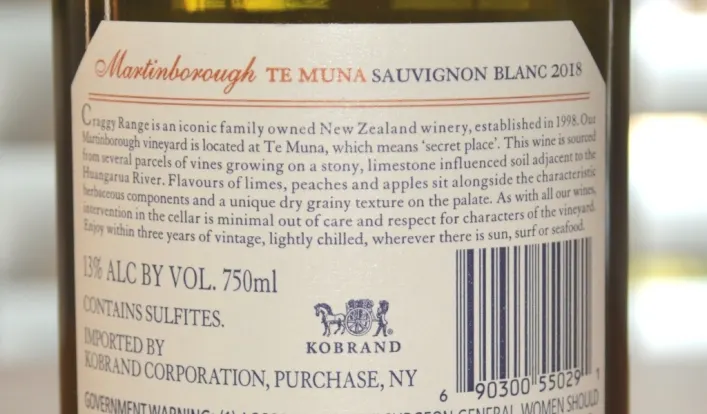 This wine pours pale yellow in the glass, with a nose of wheatgrass and citrus fruit. Nice acidity that was not overbearing as some New Zealand Sauvignon Blancs can get. So to that extent, this style is much more food friendly across a wider range of cuisine.
Flavors of apricot, white peach, green apple and pineapple; very nice finish that is slightly sweet and lingering with a touch of honey. This is one of the more expensive New Zealand Sauvignon Blancs that we've purchased recently but also one of the best.
There's a lot to like here. Big ratings too from the critics as you can see here (90+ ratings across the board, and for every vintage), along with a retail price of $21, so Costco is as usual around 20% below that.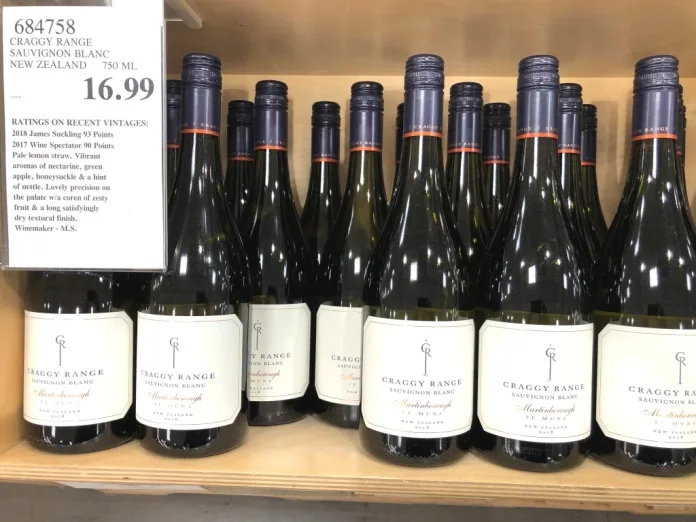 I have a secret love for New Zealand Sauvignon Blanc on super hot days in Atlanta, and this might be the one I choose for a lot of my summer drinking. Adding to our Top Picks list too.
CostcoWineBlog.com Rating: 90 points (a CostcoWineBlog Top Pick)
Costco item number: 684758
Purchased at Costco in: Atlanta, GA
Alc. 13%