We are always fans of the Norton Malbec that you frequently find gracing Costco's shelves for only $12. It's super consistent year to year and hard to beat for the price.
Here's Norton red blend, that is still dominated by Malbec (40%), but brings in 30% Merlot and 30% Cabernet Sauvignon and we found it to create a more robust and complex wine that is certainly worth paying a couple more bucks for.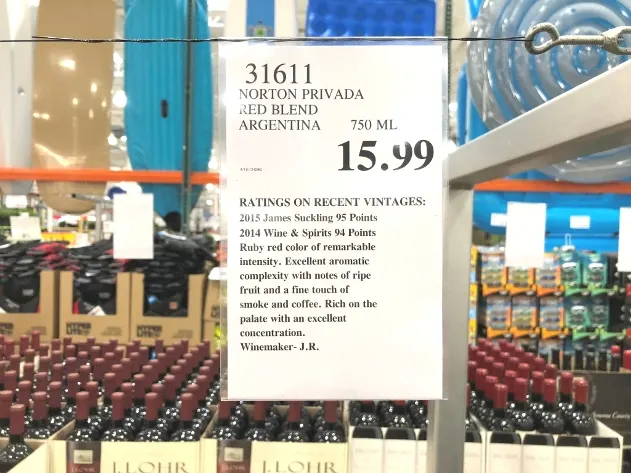 Costco's price was $15.99, which is well below retail of closer to $25. Also, it's worth noting the super high scores for this wine, including a 95 from James Suckling and a 94 from Wine & Spirits. So naturally I was interested to see what was inside the bottle.
Turns out, this is a very delicious wine, pretty much on par with what I expected. Super dark on the pour with aromas of dried black fruit, pepper and espresso.
Flavors of dark fruit, blackberry, black cherry and pomegranate with mild metallic notes and nice acidity. Into the finish is a bit of campfire smokiness with an ultra dry finish that lingers forever. Love the finish on this wine.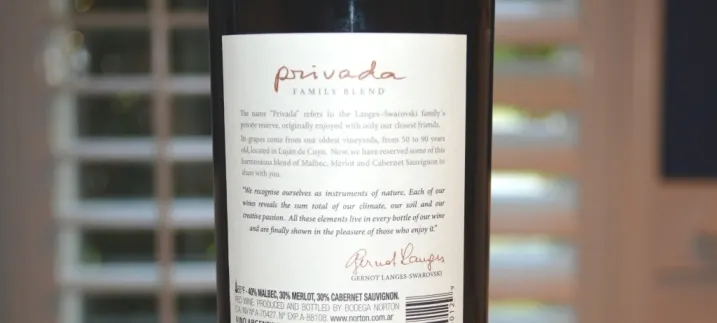 Overall, I'm a fan and the price is right. Is this a 95 point wine? No, not in my opinion. I'm going to come in right at 90 points.
CostcoWineBlog.com Rating: 90 points (a CostcoWineBlog Top Pick)
Costco item number: 31611
Purchased at Costco in: Atlanta, GA
Alc. 14%