Finding any bottle of Barolo for $20 is almost impossible and it's even harder to find a good one, but that's exactly what we have here.
Originating from Italy's premier Piedmont region, this wine is made with the Nebbiolo grape (which is also featured in Barbaresco) and while it's deceivingly light on the pour, as Barolos tend to be, it packs some hefty flavor in the mouth.
In the glass the wine is light, transparent ruby in color; so light that you can see through it. It smells like a floral bouquet with a bit of baking spice; medium in body, this wine was acidic and tannic, signature Barolo all around.
Dominant flavors of spicy cherry, red licorice and a little cherry cola; a great big lasting finish. This is a definitely a wine that I would recommend decanting as it really came alive on the second glass.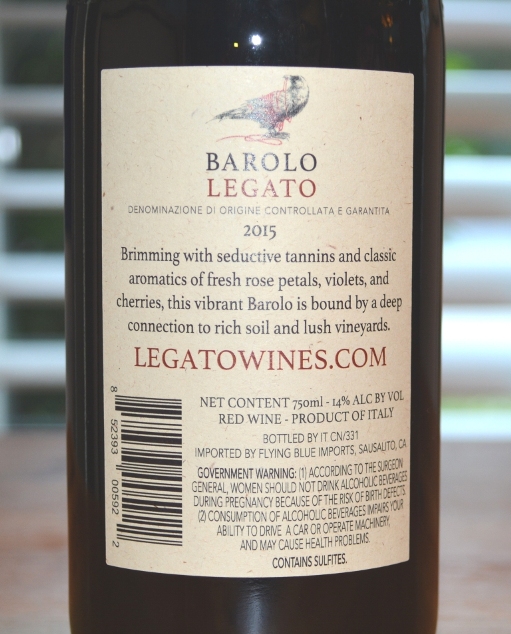 I've tasted Barolos that cost much more than this one, but I'd put this bottle right alongside many of them. A nice buy for sure.
CostcoWineBlog.com Rating: 89 points
Costco item number: 1332169
Alc. 14%
This wine was received as a sample for the purpose of writing this review. All reviews are written at the discretion of the individual reviewer. Opinions of the reviewer do not necessarily reflect those of CostcoWineBlog.com as a whole, and reviewers are not paid for their reviews by wineries or their affiliated distributors. We at CostcoWineBlog.com believe that wine preferences and opinions are often subjective and highly individualistic. Our scores are based on our individual perception of a wine and how well it reflects the area in which the grapes are grown, the expression of the grapes, and also the quality of the finished product. We remind readers that we are 100% independent of Costco Wholesale Corporation, and are simply of a group of Costco wine fans looking to try new wines and share our favorites with this community.