Here's another inexpensive Italian white wine you might want to consider as the weather warms up. It's hard to go wrong with Gavi, and Costco's price of $11.99 is pretty solid for this wine. It retails around $18, and online it's a few bucks cheaper than that.
Gavi comes from Italy's Piedmont region, where many of Italy's top red wines are produced. Gavi is the town around which the wine appellation is centered, and the grape used in the wines is Cortese, which you don't hear a lot of people discussing. But they should, and we'll get into our tasting notes in a second.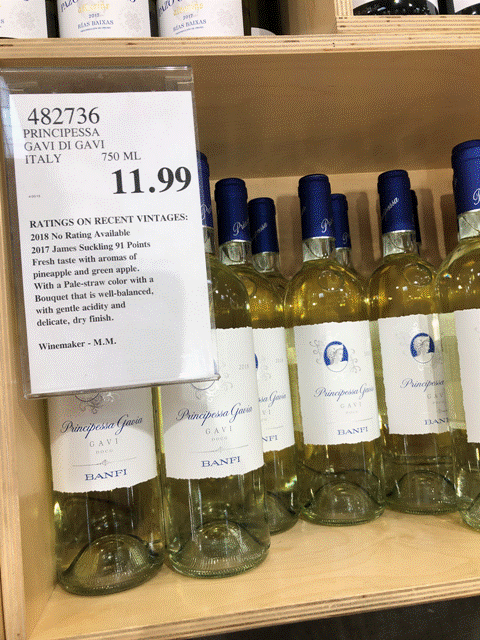 And I'd be remiss not mentioning our Italian wine book. I know, I know, we've been plugging the books a fair amount lately, so this will be the last of it. But we have a whole section on Gavi (and many other awesome white wines of Italy) in the book if you're interested in learning more. Now, on to the wine…
On the pour it's super light, almost clear with just the faintest hint of yellow. Loads of peach and honey on the nose; more fruit in the mouth where the wine is medium in body; tarty, lemon cream, pineapple and green apple, with plenty of acidity; finishes nice, dry and almost reminded me of the lingering scent of an old school creamsicle purchased from the ice cream guy on a hot day.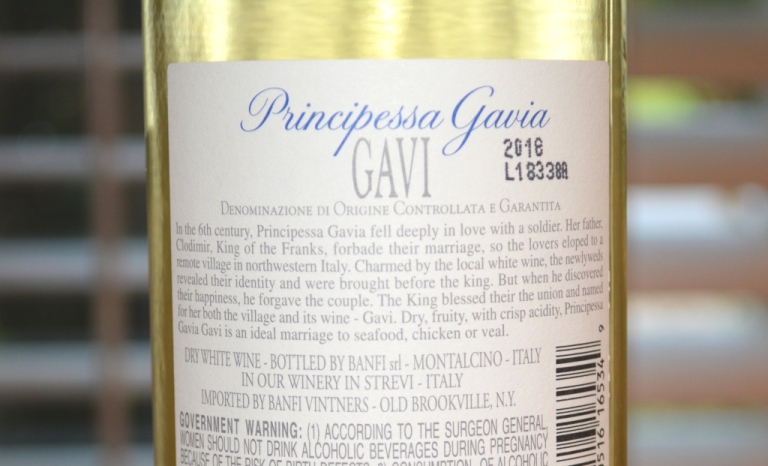 Overall this wine is crisp, refreshing and keeps you coming back for more. It's perfect poolside or at the beach. Similar in many ways to this Albarino we reviewed last and really enjoyed for the same price; both wines that you might want to stock up on at Costco if you see them. I have a feeling these will sell through before the warm summer months when they will taste really good.
CostcoWineBlog.com Rating: 87 points
Costco item number: 482736
Purchased at Costco in: Atlanta, GA
Alc. 12.5%