Fresh off the cusp of reviewing a great Costco Rioja find, the 2015 La Gitana Gold Rioja, we decided to also try this one, and see how it compared. There's a lot of similarities and in the end, we discovered two amazing wines that we can't recommend enough.
Both wines are priced under $15 at Costco. The Valdelacierva bottle is $14.99; the La Gitana was $11.99. Retail on these wines are $30 and $50 respectively, from what I found online.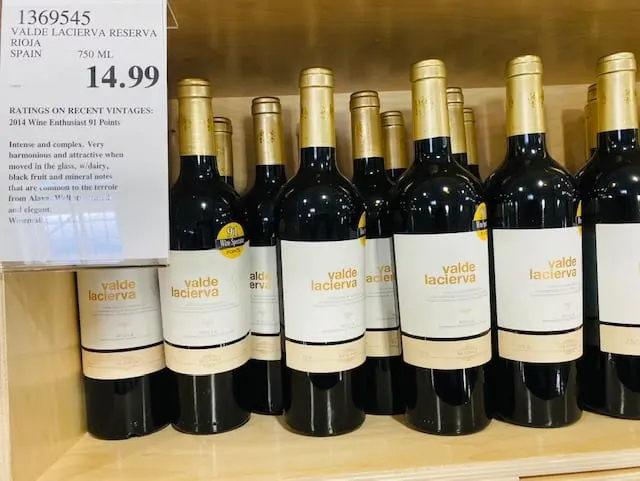 Both wines earned big scores from Wine Enthusiast, the Valdelacierva receiving 91 points and the La Gitana receiving a whopping 94 points (maybe a bit on the high side).
From those stats, it appears you should go for the slightly lower priced La Gitana, but let's get into the taste profile a bit more and I'll point out the primary difference that we noticed.
The Valdelacierva Rioja pours a pale to medium ruby, definitely lighter in the glass than the La Gitana which was a deeper ruby. There's perfume and dried fruit on the nose, then black cherry fruit, anise, pepper and mocha notes leading into the finish.
The wine is medium bodied and really developed nicely as it got more air; it is acidic and dry into the very lasting finish.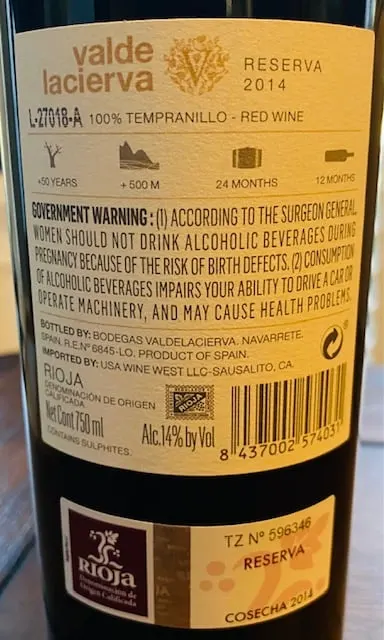 Comparing notes between the two Rioja, the La Gitana had a touch of candy sweetness on the finish, while the Valdelacierva was more acidic and dry.
For me, I prefer the latter style if I had to choose, but overall, I loved both of these wines and will score them equally at 90 points, along with adding them to our Top Picks list. I don't think you can go wrong with either one.
CostcoWineBlog.com Rating: 90 points (a CostcoWineBlog Top Pick)
Costco item number: 1369545
Purchased at Costco in: Atlanta, GA (Woodstock)
Alc. 14%