It's nice walking down the aisle and catching a glimpse of those signature blue and silver rings that grace the neck of the Kirkland Ribera del Duero.
This is still a young addition in the Kirkland wine family, and it can prove to be fairly elusive too, as demonstrated by the fact that we either missed or couldn't find the previous 2013 vintage of this wine. If anyone has a '13 or tasted a '13, please share in the comments below.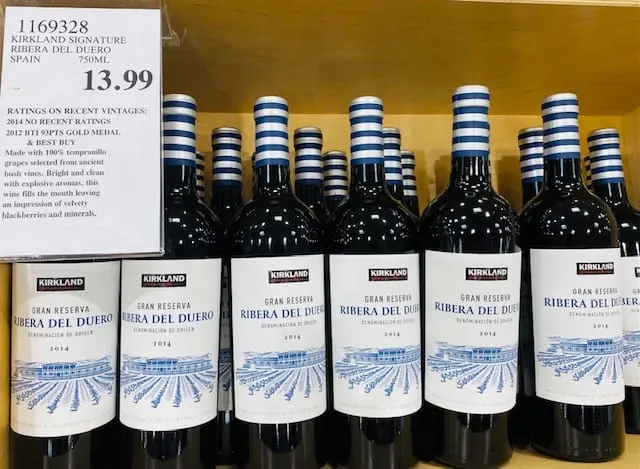 We've reviewed the 2011 and the 2012 vintages, scoring them both 90 points. And then the 2011 again as part of a Cellar Series. I found this new 2014 vintage to be right there with previous ones, and this remains a tremendous value for $13.99.
The key to these wines is the decant. I've mention this in our reviews of previous vintages, but given these wine have a little bit of age on them, they really open up after a good 45 minute decant.
If you don't have a decanter, or don't want to clean one (because they're a pain in the butt), you can also just grab a couple extra glasses and distribute the wine across them.
This one pours a medium ruby in the glass with dried cherry on the nose; nice black cherry and black fruit once you get into it; solid in the finish with a touch of oak, and a little spice. A really elegant and well made wine all around.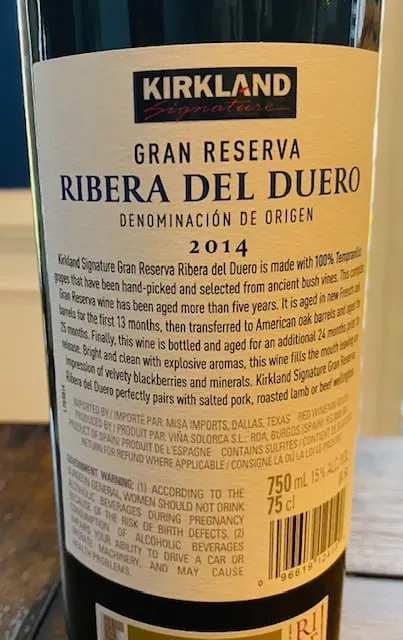 At $14, I think this is once again a steal, and validation for having a Costco membership, to gain access to deals like this. Grab a couple to have on hand during the holidays.
This wine is versatile enough to pair with about any food, and any company, and is likely to please newbies and wine snobs alike.
CostcoWineBlog.com Rating: 90 points (a CostcoWineBlog Top Pick)
Costco item number: 1169328
Purchased at Costco in: Atlanta, GA
Alc. 15%