Wait, what? There's another Costco wine advent calendar? That's right. Add one more boozy way to ride into the holidays with this new gift box.
This box is unique in that it features all red wines, all Cabernet in fact. Just 12 bottles in this box, still 375ml in size. I know a lot of readers will be excited about this, because I heard quite a few comments that people wanted more red than white wines this time of the year.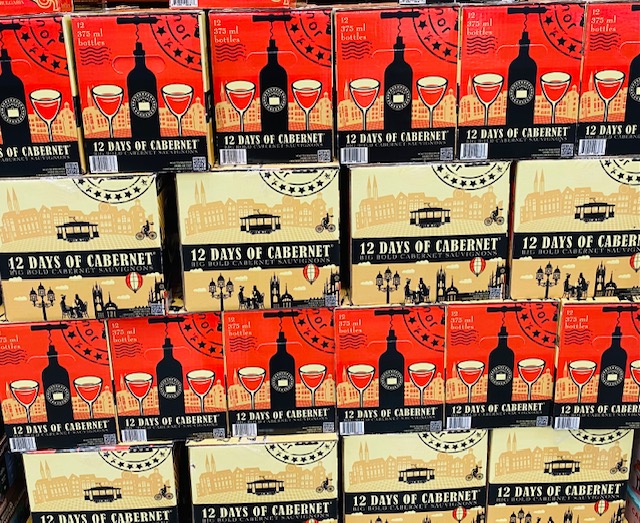 The Costco wine advent "Big Box" called the Wine Advent-ure Calendar has an assortment of 24 reds, whites, rosé and a bubbly, also in 375ml bottles (price $99.99). We reported on that one here, and it remains on the most popular posts on our site to date.
Last year, we had a second Wine Advent Calendar appear but that one also featured an array of different reds, whites, rosé and bubblies. There were sightings last year of an all bubbly wine advent calendar at Costco too but that seemed to only be available in Canada.
Costco's price on this 12 half bottle box of Cabernet is $59.99, which equates to $4.99 per half bottle. In this new box we have wines from South Africa, Italy, Moldova, Bulgaria, Spain and France – a nice tour of European wine countries (+1 South Africa).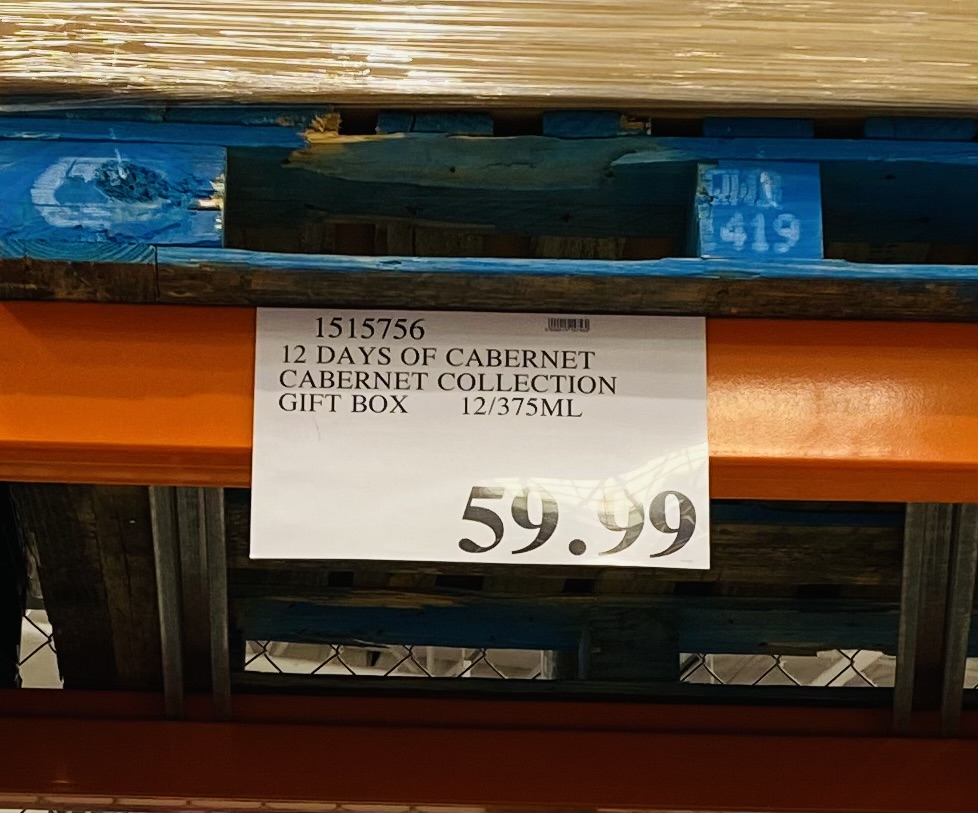 Here's the complete list of the wines included and their country of origin.
A Seaworthy Tale Cabernet, South Africa
Castagno Rubicone Cabernet, Italy
Crowned Beast Cabernet, Comté de Toloson, France
Eight Point Crown Cabernet, Pays d'Oc, France
Horizon de Lynch Medoc Cabernet, France*
Les Champs d'Or Cabernet, Bordeaux, France
Moderne Cabernet, Thracian Lowlands, Bulgaria
Prendere le Ali Cabernet, Tre Venezie, Italy
The Butchery Cabernet, Stefan Voda, Moldova
The Main Event Cabernet, La Mancha, Spain
Tru Reign Cabernet, Tierra De Castilla, Spain
Vol Royal Cabernet, Bordeaux, France
*The Horizon de Lynch was actually included in last year's Wine Advent Calendar #2.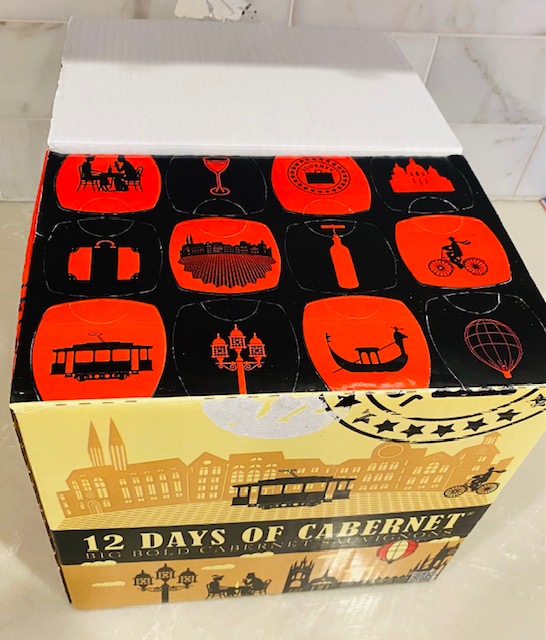 The wines are mostly from the 2020 vintage, with two 2019 and one 2017 (Bulgaria).
I of course had to dig into my box to review a couple of wines to see what we thought. I picked the following two bottles at random.
2020 Prendere le Ali Cabernet, Tre Venezie, Italy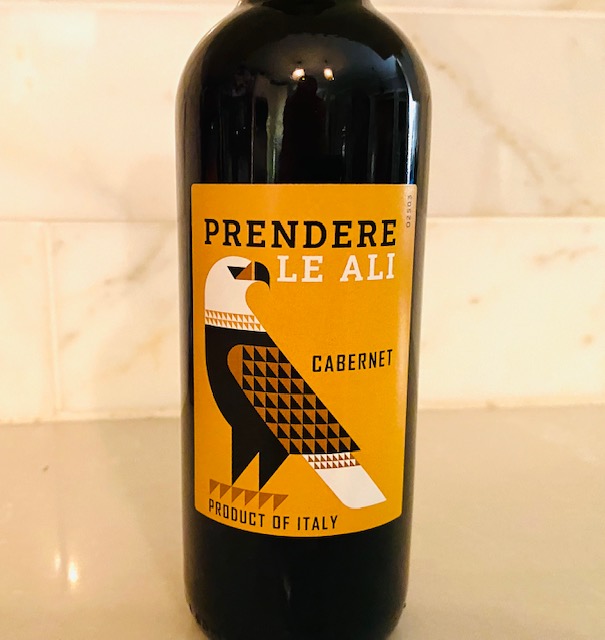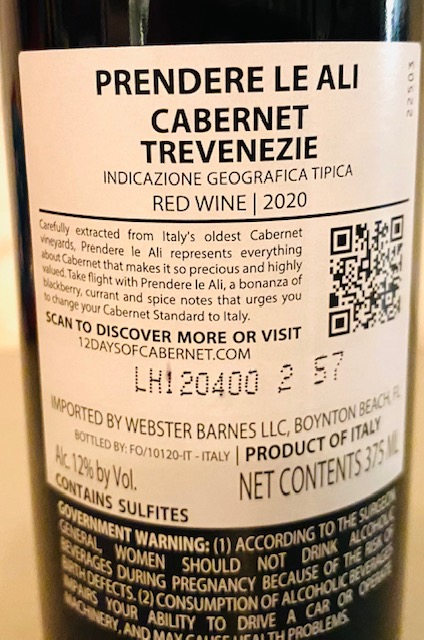 This wine pours a deep ruby in glass and has fresh red fruit on the nose; good acidity; cherry and red fruit flavor. This wine is young but drinking nicely and it was pleasant throughout. This was perhaps one of the better wines from the boxed sets that I've tasted. I'd probably go 87 points. 12% alc.
2020 The Butchery Cabernet, Stefan Voda, Moldova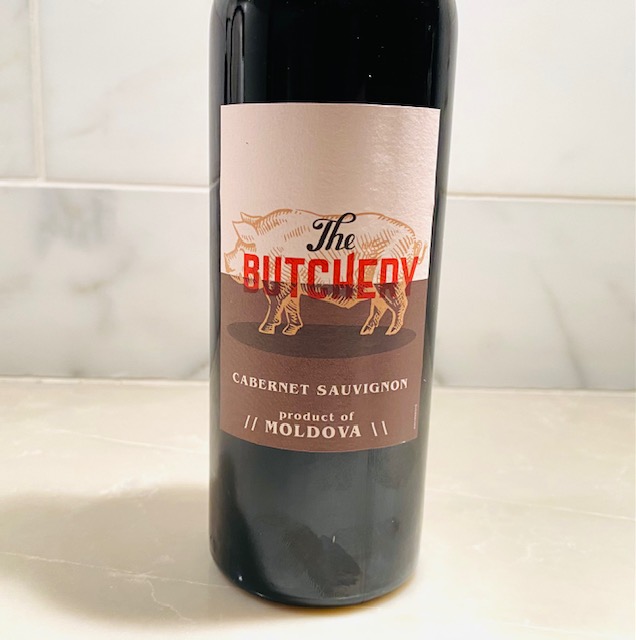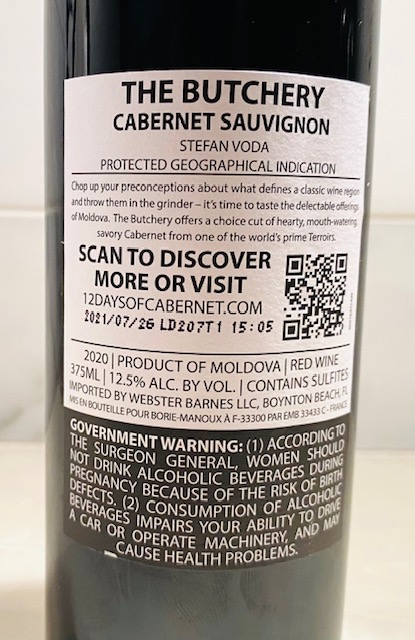 This wine also pours a deep ruby, and was very interesting right from the get go. At times meaty. At times vegetable garden. Spicy tomato, earthy, bell pepper flavors. I actually really enjoy Moldova wines but this one is a little different and that's what these boxes are all about – trying different wines. Needs air to show itself. I'm going to rate this around 85 points. 12.5% alc.
The producers of the box have a handy website that includes detailed information on each of the bottles in the set.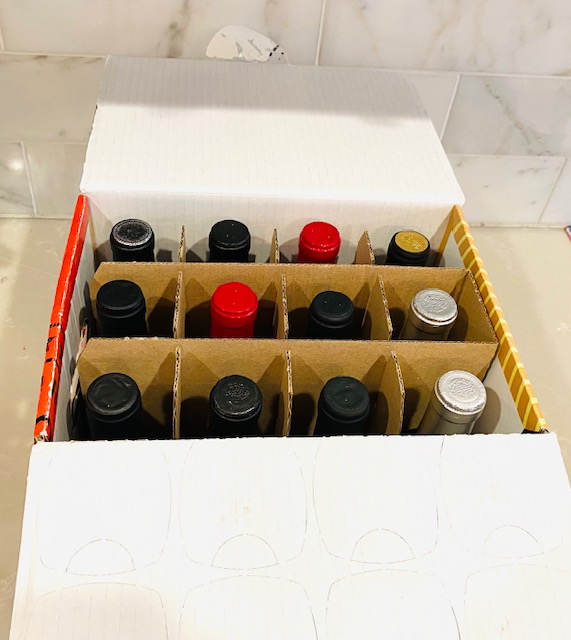 All in all, I'm looking forward to digging into this one a bit further. I'm a fan of all the regions represented, love seeing all the Bordeaux and Spanish wines. And it's all curated and assembled in a nice little box for you. I think this one is worth a look.
And if readers pull the corks on any of these wines and want to report back their tasting notes and thoughts, please share in the comments below.
Costco item number: 1515756
Purchased at Costco in: Atlanta, GA (Kennesaw)