Here's a nice find for all you bubbly fans out there. As long-time readers know, we are huge fans of French Cremants, and they pop up on occasion at Costco. Cremants are an affordable alternative to French Champagne and, in our opinion at least, they are more interesting than Prosecco or Cava.
These Cremants can come from Alsace like this one, or Loire, Bourgogne, Limoux, Bordeaux, to name a few of the popular ones. They typically start at $15, even at Costco, so finding this one for $11.99 grabbed my attention right away. I bought three, but after tasting it I'm going back to stock up.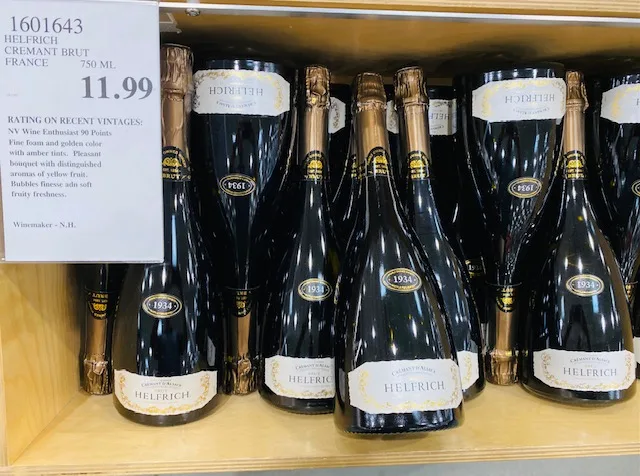 Poking around online I found the retail price to be around $22 and Wine.com is even a few bucks more at $24.99; so Costco is about half that, which is amazing. We also have a solid 90 point rating from Wine Enthusiast. I'm always looking for a high quality bubbly at a great price, and I think I found it here.
The wine is a pale gold on the pour with light citrus aromas on the nose; nice, gentle effervescence; flavors of pear, lime and green apple; dry in the finish. It's simple, well made and just hit the spot which is what I want a good bubbly to do.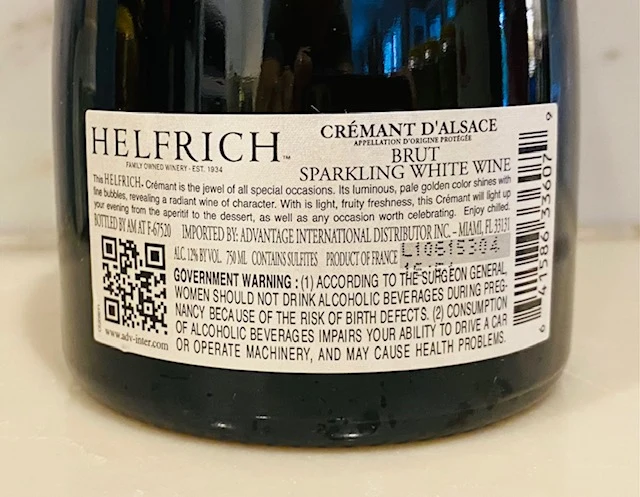 You can drink this one anytime. We usually have a few bubblies during the winter months while cooking or before a meal. This one is perfect for that; plus going into spring/summer I'm going to want a few on hand, so for me, this is likely a case buy if it's still around on my next Costco run.
CostcoWineBlog.com Rating: 88 points
Costco item number: 1601643
Purchased at Costco in: Atlanta, GA (Kennesaw)
Alc. 12%