You really enjoyed our recent round up of red wines to look for in your warehouse right now, so we thought we'd follow that up with a quick list of whites, most of which have been spotted at Costco stores around the Atlanta area, but we hope you're able to find a few near you too.
Of course feel free in the comments below to list any other Costco whites you've enjoyed that should be on this list as well (note the Costco location too if you think about it). We hope you enjoy.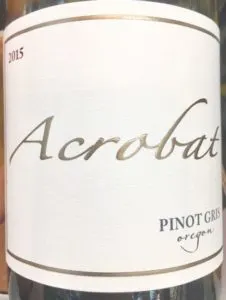 Oregon Acrobat Pinot Gris: year after year we rate this wine 88 points because it just delivers for only $10.99. A summer crowd pleaser to stock up on while you can. (Our review)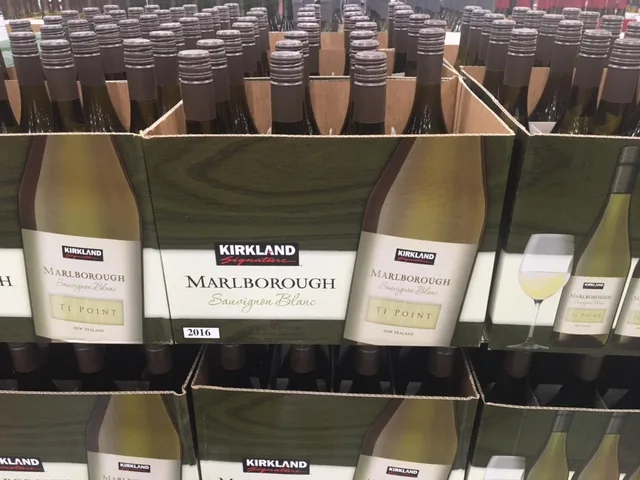 Kirkland Signature Ti Point Marlborough Sauvignon Blanc. Another inexpensive wine that's perfect for the end of summer and early fall months. The Wall Street Journal just featured this wine as one of their Costco wine picks noting the wine is a "classic Kiwi Sauvignon, bright and zingy with citrus aromas." (Our review)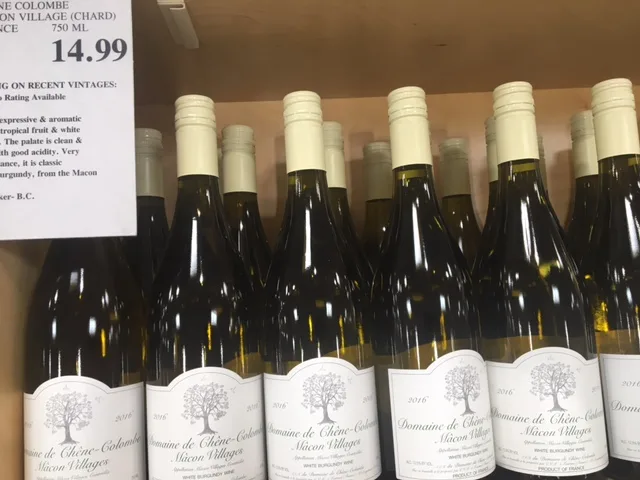 Domaine de Chene-Colombe Macon Villages. It was pleasant surprise to see this one back in Costco stores. We've had many readers write in to say how much they enjoy this wine, and we've tasted several vintages and have to agree. Great price here too. (Our review)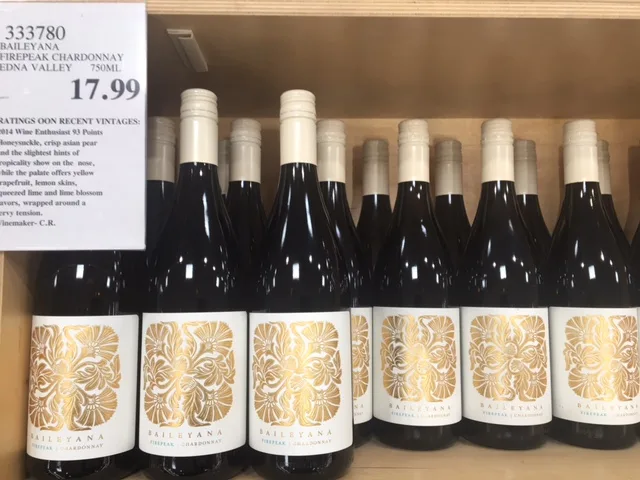 Baileyana Firepeak Chardonnay Edna Valley. It's been a while since we reviewed this wine but if the current vintage is similar at all to prior vintages, this one is a real treat. Look for a review from us soon, and let us know if you've tasted it already. (Past review)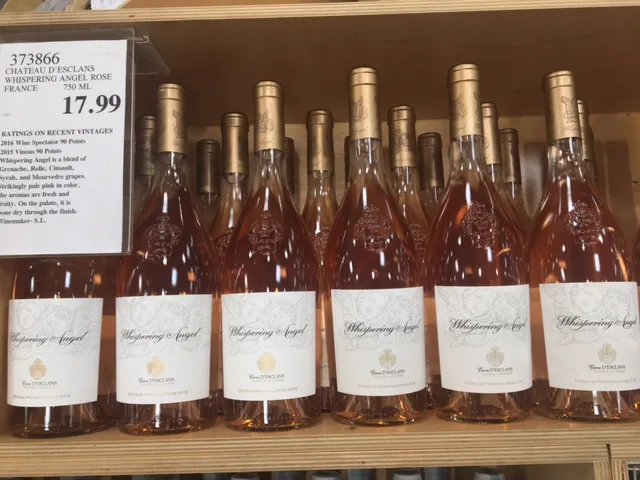 2013 Chateau d'Esclans Whispering Angel Rose. I know it's not technically a white, but we're going to group it in here because Costco displays them next to the whites (and rose missed our list of reds). There are a lot of great rose in Costco right now (including the Gerard Bertrand and of course the Kirkland Provence if you can still find it). But readers love the Whispering Angel, it's widely available, and we enjoy it to. (Our Review)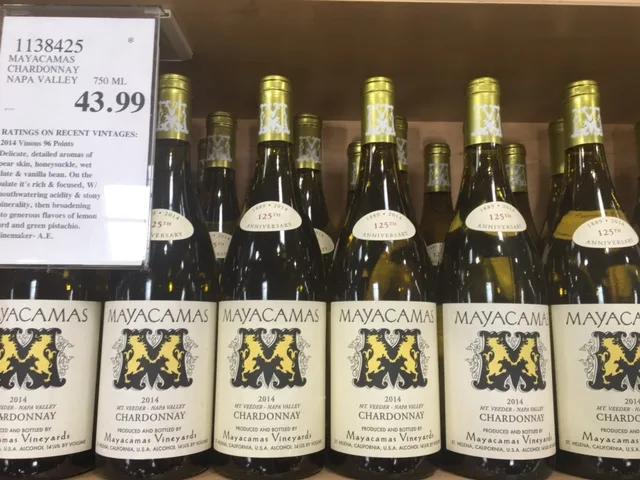 Mayacamas Mt Veeder Chardonnay. I've tasted several of the Mayacamas Chardonnay and spent a day touring the vineyard which is amazing. These wines are clean, pure, and old school. More Burgundian in style than California. They are not inexpensive at $44, but that's the best price I've ever seen. It's ok to enjoy a special treat every now and then, and this is a good one to choose.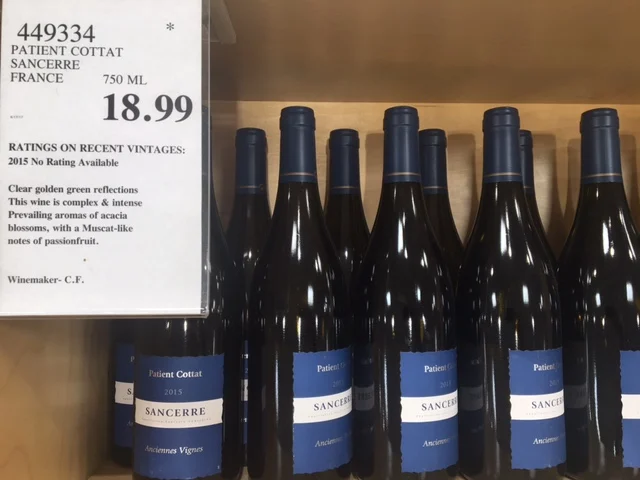 Patient Cottat Sancerre Anciennes Vignes. Lovely, lovely, lovely Loire Valley Sauvignon Blanc; light, tangy, enjoyable from start to finish; not your standard under $20 Sauv Blanc. (Our review)
Kirkland Signature Champagne Brut. Yes, this is real Champagne for only $20 and it's pretty good. There's not much more to say. The Wall Street Journal recently highlighted this wine as well saying it was "soft and fruity, but not lacking in elegance. A truly crowd pleasing style." (Our review)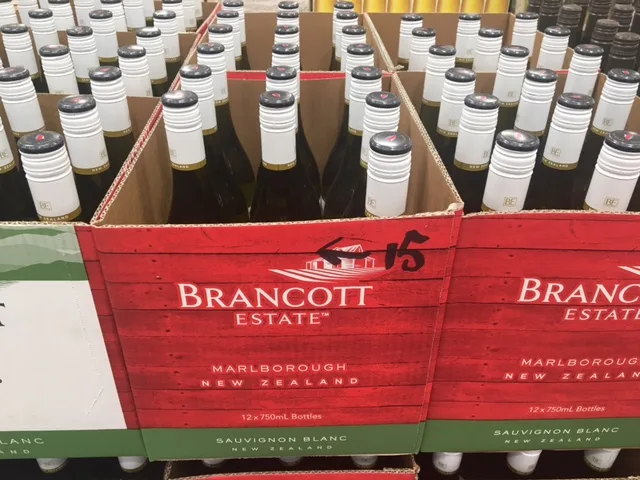 Brancott Estate Marlborough Sauvignon Blanc. I had to include this wine because Costco's price of $6.99 is by far the lowest I've ever seen. This is a fun New Zealand Sauvignon Blanc, that I enjoy a tad more than the aforementioned Kirkland Ti Point. But at this price, these are just great bottles to have on hand and enjoy whenever you please. (Our review)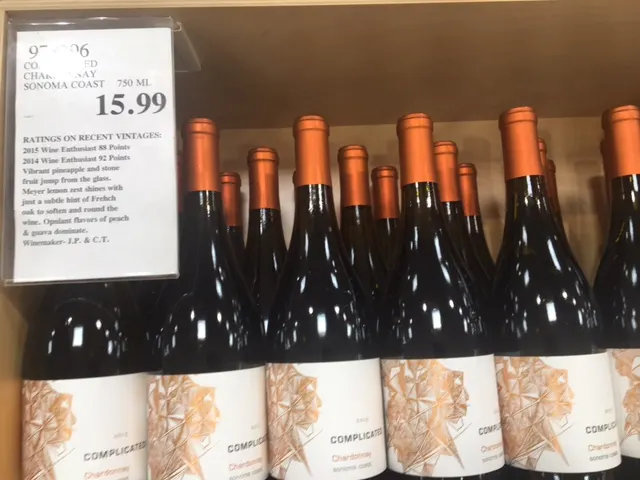 Complicated Chardonnay Sonoma Coast. We thought this was a nicely balanced Chardonnay, and a good buy at $16. It's priced much more online, and we've gone back to it a few times after our first review, perhaps even enjoying it a bit more. (Our review)
And there you have it. We hope you enjoyed the list and found a few bottles that you want to try on your next Costco trip.
Again, feel free to share your thoughts on other Costco white wines in the comments below. As always, thanks for following the site.
-Andrew and Erin