As we've been drinking more Champagne, I've been wanting to buy a bottle of Veuve Clicquot to see how it stacks up. I've had a few bottles over the years and have always enjoyed them.
This Champagne is widely available and almost always in stock, at least in the stores around the Atlanta area. We are big fans of the Kirkland Champagne that can be scored for $20, so the question becomes how big is the jump in quality to justify not buying a two pack of Kirkland Champagne for a few bucks less?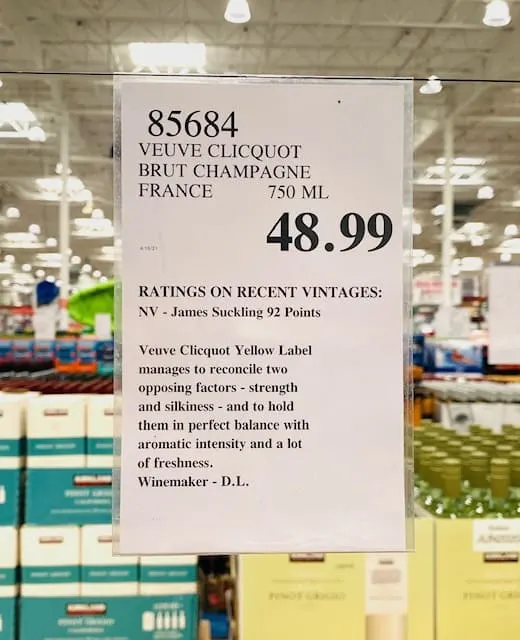 Costco's price on Veuve Clicquot is $48.99 which I'd like to see a bit lower (I know it used to be $46 at Costco). It's fairly easy to find this bottle for that price elsewhere, including Total Wine that matches Costco's price. So this is one of those semi-rare instances where we're not getting any price advantage buying the bottle at Costco, which is a bummer.
The wine however, is delicious and perhaps a bit better than I expected. It really is a perfectly balanced sparkling wine that is crisp, flavorful, interesting, complex and hard to put down.
This wine is a medium gold in glass with citrus fruit on the nose; flavors of lemon, pear and green apple with a touch of macadamia nut; it is medium in body with a gentle effervescence; ultra dry in the finish. Really a beautiful Champagne.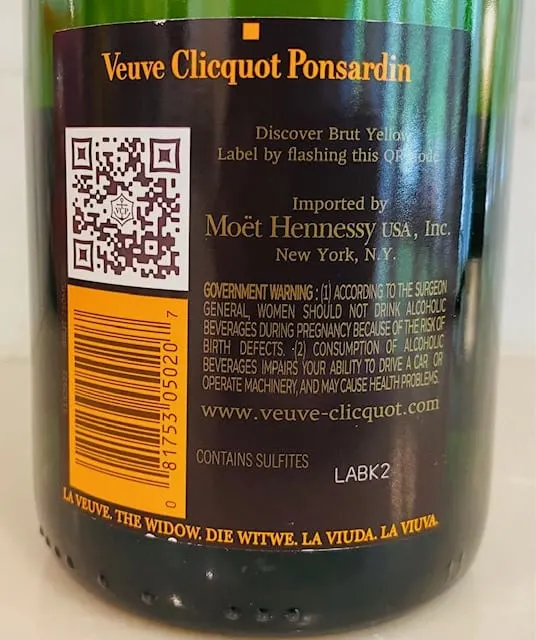 This is certainly not an everyday bottle given it's price point, but should be a contender for those special occasions when you want something really nice.
We'll be adding to our Top Picks list and will look forward to the next time we have a chance to taste it. Until then, we'll probably float back down to the Kirkland Champagne which is a treat in itself.
CostcoWineBlog.com Rating: 92 points (a Costco Wine Top Pick)
Costco item number: 85684
Purchased at Costco in: Atlanta, GA (Kennesaw)
Alc. 12%