Ironically, the 2012 vintage of one of our favorite Chiantis is the last vintage that we've seen at Costco stores near us. And that's a really bummer because year after year this wine is a screaming buy for $20.
We last looked at this wine in January of 2017, at which time I mentioned I'd be cellaring one to see how it developed over the course of another couple of years. And now that moment has come, and the wine is every bit of delicious as it was two years ago; with a little bit more silky mouthfeel and elegance, as two years in the bottle can help provide.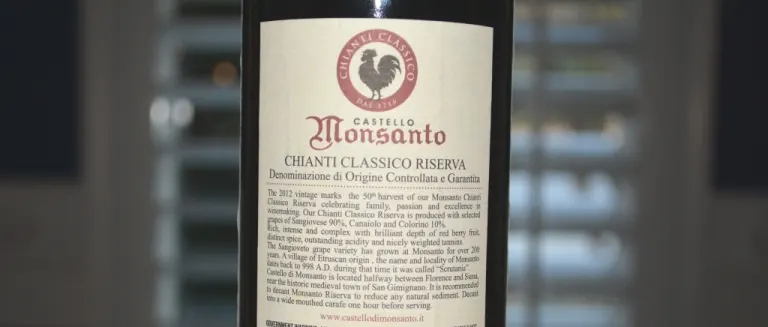 Flavor profile was very similar; cherry, strawberry; the body was more medium than the medium to full I noted before; this bottle is really drinking about in its prime right now; I wouldn't let it go much longer.
Looking at scores from the critics on the vintages after this 2012, this wine consistently scores 90+. The 2015 vintage in fact, received insane scores from Suckling (96 points) and Wine Spectator (94 points).
Let's hope that's the next vintage to arrive in Costco stores. I'll be scooping a few bottles up right away. If anyone sees this Monsanto in their Costco, please let us know, and note the vintage and the price.
CostcoWineBlog.com Rating: 90 Points
Costco item number: 34484
Purchased at Costco in: Atlanta, GA
Alc 14%