Here's an interesting red blend from Argentina that popped up in my Costco for $14.99. The name Catena caught my eye as they are a producer of fine Mendoza Malbec and many other reds that I've enjoyed quite frequently.
This bottle pays homage to the family's grandfather, Don Domingo Vicente Catena, who was known for his French style Argentinian red blends in the 1930's. This wine carries a bit of that blending influence being comprised of 72% Malbec, 21% Bonarda and 7% Petit Verdot.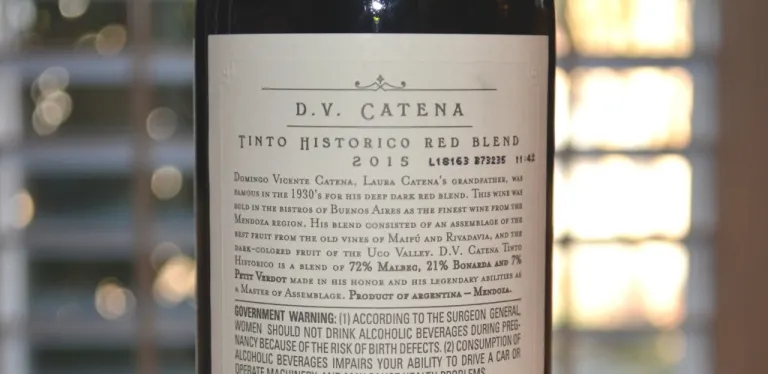 The first thing you notice when you pour this wine is how dark it is. It's super aromatic with juicy fruit, flowers and earth. Loads of dark fruit in the mouth, blackberry, black cherry and pomegranate.
I found it to be a very nice blend, and a solid bottle for $15. The wine is very fruit forward and tastes younger than '15. The fruit is juicy, excellent feel in the mouth that leads into a strong finish that brings hints of vanilla and mocha.
Prices online for this wine seems to be $3-$4 more, approaching the $20 mark, so Costco's $15 price tag is pretty fair. This isn't a wine I plan to stock up on, but it's a fun drink, a bit different, and a good pick for a mid week bottle to enjoy with some hearty cold weather cuisine.
CostcoWineBlog.com Rating: 87 points
Costco item number: 1255590
Purchased at Costco in: Atlanta, GA
Alc. 13%