Costco's been playing around with some redesigns of the Kirkland wine labels over the past year, so this new one caught our eye.
It's also a Columbia Valley Red blend, not the Cabernet that we have reviewed more recently. There was a Cabernet – Merlot a while back and before that a red blend that was more similar to this in varietal make up.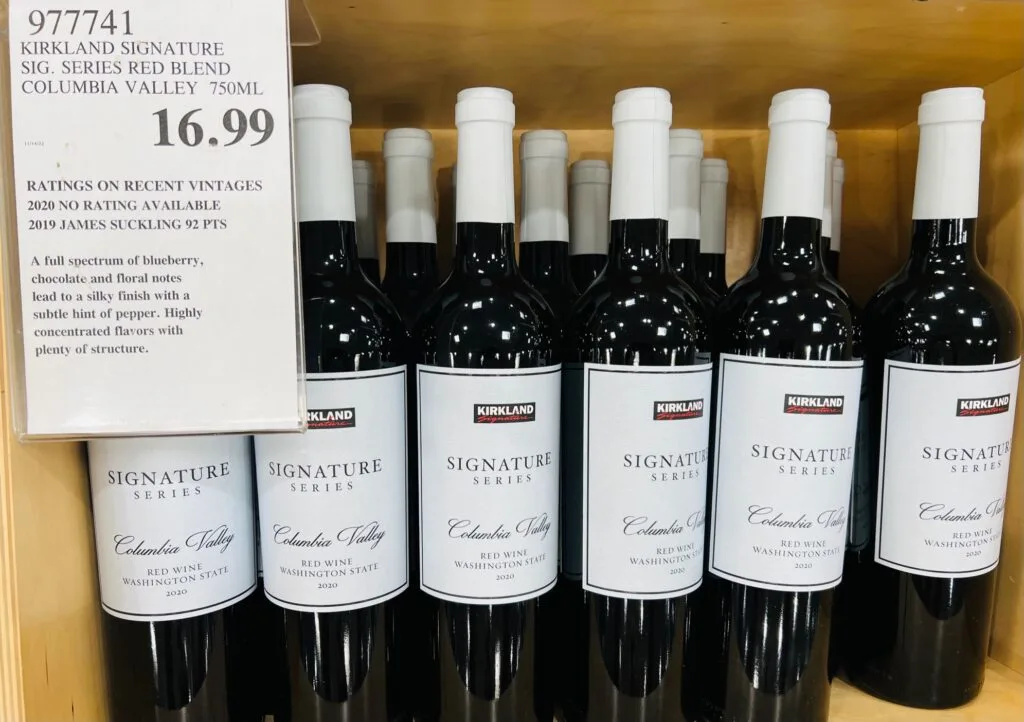 And we should also mention how much we love Washington State wines. Wrote a whole piece about that too if you're interested.
But I digress…back to this red blend. The varietals are mentioned on the back label as Cabernet Sauvignon, Merlot and Syrah, but not a percentage breakdown. I'd peg it around 30% each if I had to guess.
Right on the pour the wine was a little constrained, but opened up with some air. It pours a deep dark ruby in the glass, juicy dark fruit on the nose with some baking spice; full bodied, with flavors of blackberry, plum and black cherry; a touch of anise into a dry finish with more spice.
Costco's price was $16.99 which I think might be a little much for this one. The Kirkland Columbia Valley Cabernet is half that price and right in the same quality ballpark in our opinion. So we're going to score them the same.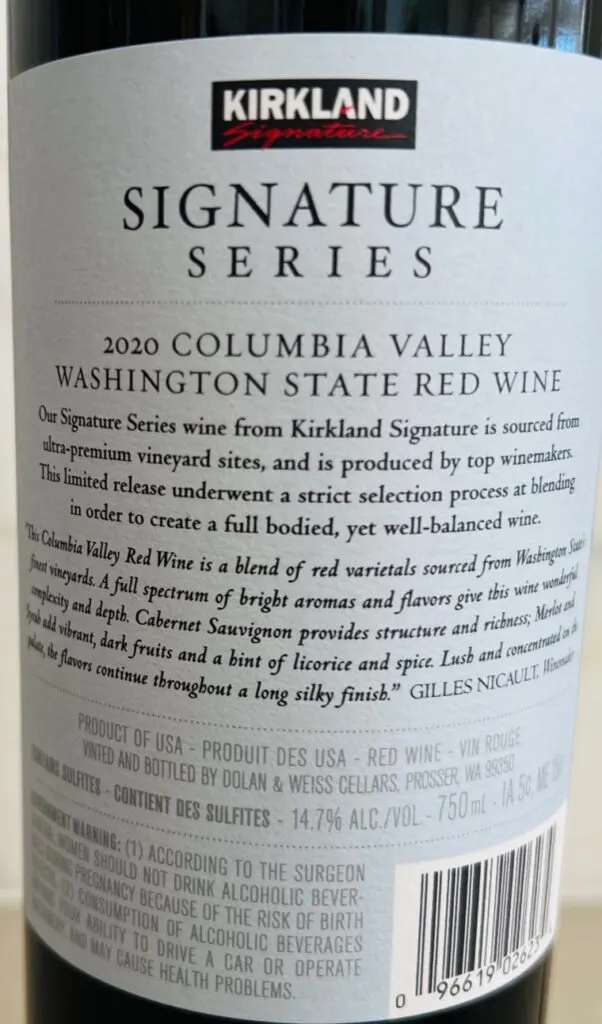 We'd love to see this one closer to the $10-$12 range rather than $15+. But if you enjoy Columbia Valley wines as much as we do, give it a shot. It might be your jam, and justify the price. We're happy we tasted it, but likely not a repeat purchase for us.
CostcoWineBlog.com Rating: 88 points
Costco item number: 977741
Purchased at Costco in: Atlanta, GA (Kennesaw)
Alc. 14.7%