Last week, we reviewed the latest vintage of the Kirkland Signature Chianti Classico Riserva. We've reviewed vintages of that bottle going back to 2013, and we've always found them to be pretty middle of the road.
With our review of the 2020 vintage, we brought our rating down to 85 points, and several readers agreed and asked for recommendations on other low-priced Chianti from Costco.
We've definitely tasted a few over the years we recommend, and our full list of Italian reviews can be found here.
But we ventured to our local Costco with the singular goal of finding that perfect low-priced Chianti, and I think that's exactly what we did.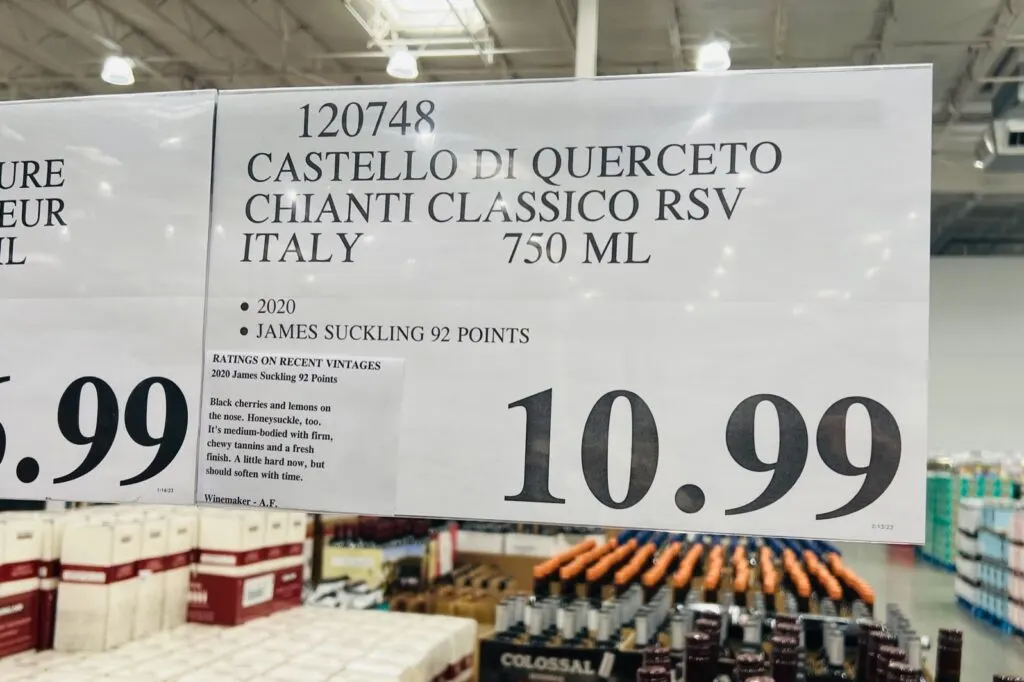 This bottle from Castello Di Querceto is a DOCG (like the Kirkland one), and is priced just a hair above $10 at $10.99. That compares to a list price of around $18 at many outlets including Wine.com.
It also comes with high ratings across the board; Suckling went 92 points, Wine Spectator 91 points, and Robert Parker gave the bottle 88 points.
On our first taste we could tell this was a nice step up from the Kirkland Chianti. In the glass the wine is a medium ruby with a bit of garnet; it is medium in body, signature Chianti; Flavors of black cherry and blackberry with leather and earth into the finish.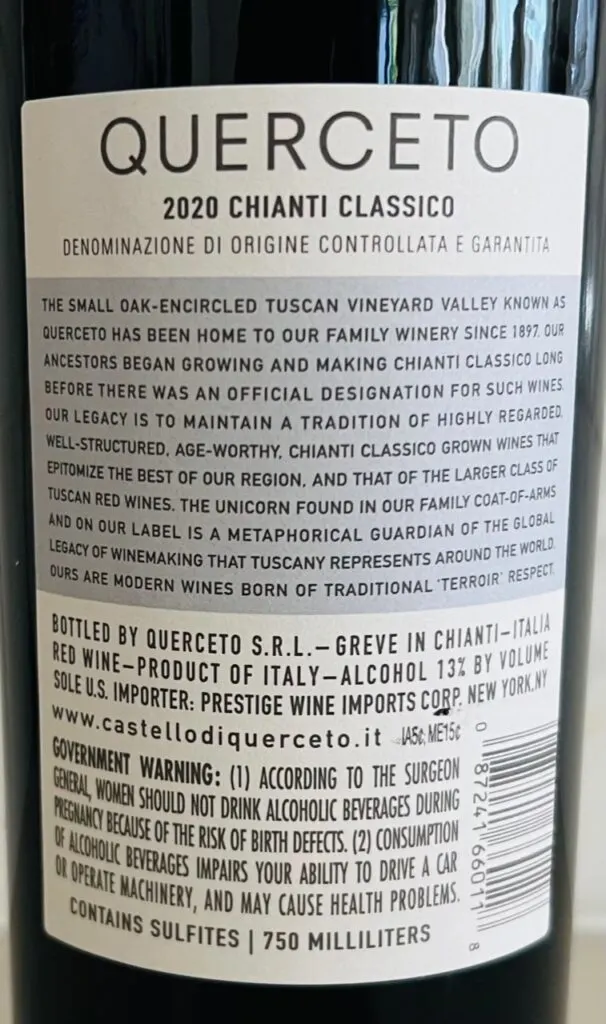 The wine is really nicely balanced all around, and a surprise find at such a low price. It's a perfect food wine for pizza night or a casual meal with friends or family. Give this one a try.
CostcoWineBlog.com Rating: 89 points
Costco item number: 120748
Purchased at Costco in: Atlanta, GA (Dallas, GA)
Alc. 13%