A few years back we found the Aresti Cabernet Sauvignon Reserva at Costco for $7.99. We noticed the high ratings and low price so couldn't wait to get into it. Our verdict was much the same, and we rated it 88 points.
Now, we have their Sauvignon Blanc that is also coming in at the same price of $7.99. A quick Google search a retail price of $17.99, so Costco is offering a huge price discount. This one also received 88 points from Wine Enthusiast.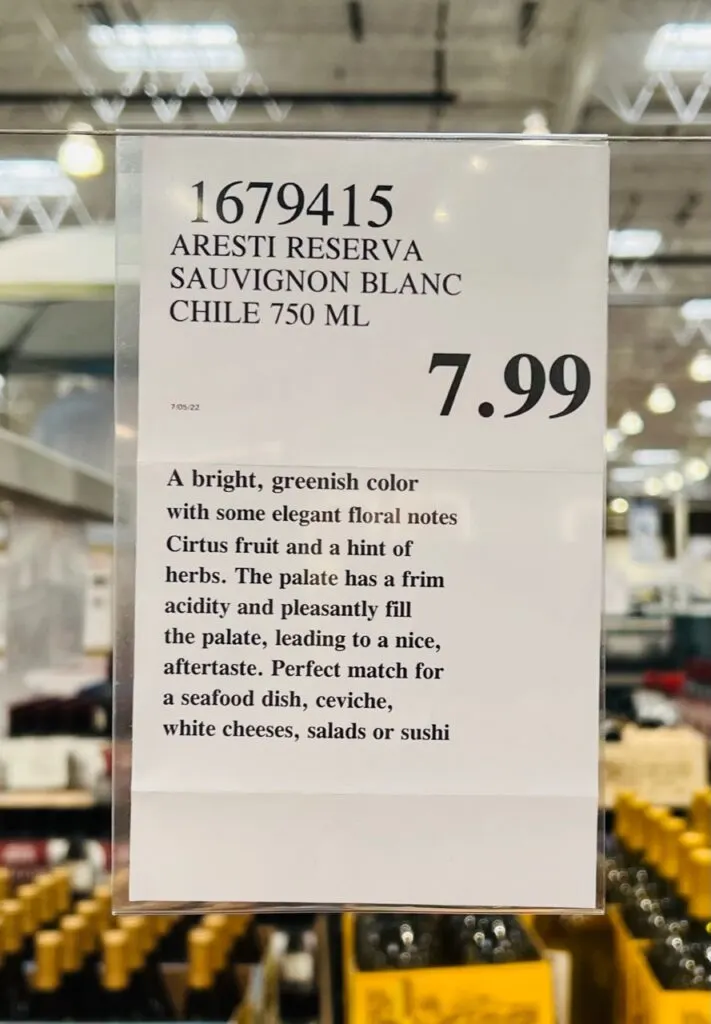 On first taste, we immediately found a lot to like. The wine pours a medium straw yellow in the glass with nice aromatics, predominantly citrus fruit; it is grassy and acidic, and surprising to us, it was not far off a New Zealand style Sauvignon Blanc.
Flavors of pineapple, green apple, peach, lemon, with a crisp finish. We think this is a delicious Sauvignon Blanc from Chile at an unbeatable price.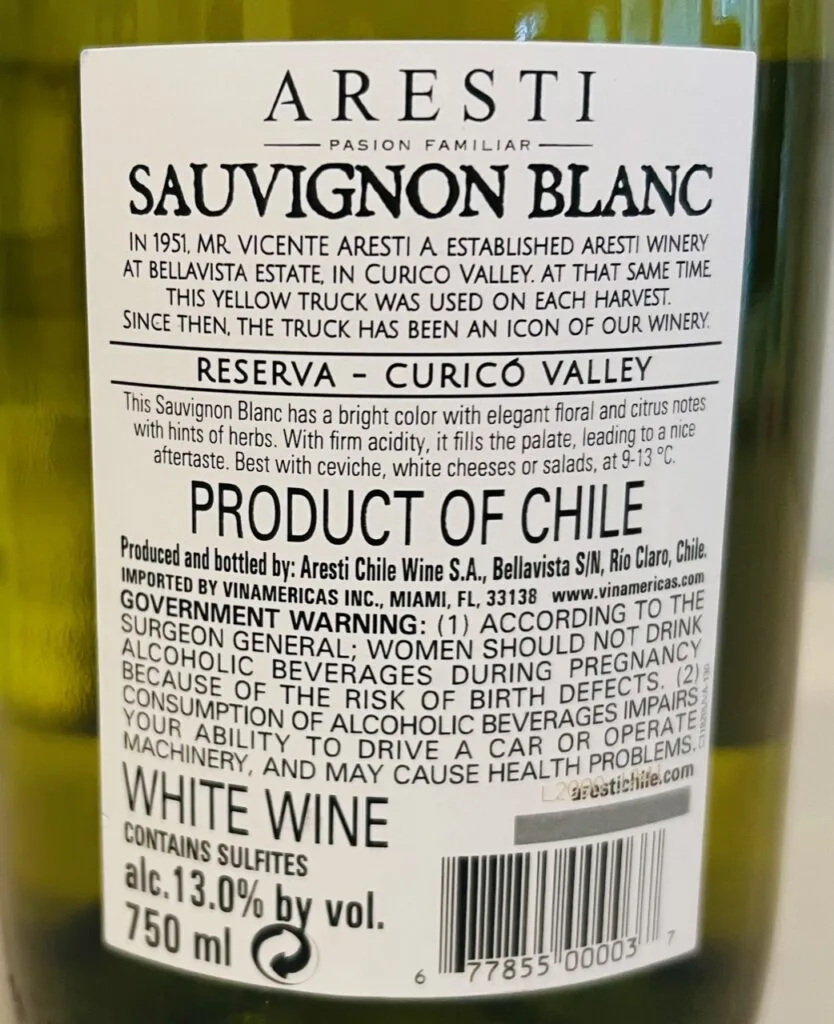 CostcoWineBlog.com Rating: 88 points
Costco item number: 1679415
Purchased at Costco in: Atlanta, GA (Cumberland)
Alc. 13.0%