Here's a fun Costco wine find that we were super curious about.
You don't see a ton of Italian Pinot Noir out there; plus this wine originated from Italy's famed Piedmont region, where you also find a number of high caliber reds.
The price was great at $7.49 and the Costco placard proudly displayed the 92 points that James Suckling gave to the wine. Since he often seems to skew two or three points higher than we do, we were hoping this one would come in around 88-89 points, and that's exactly what happened.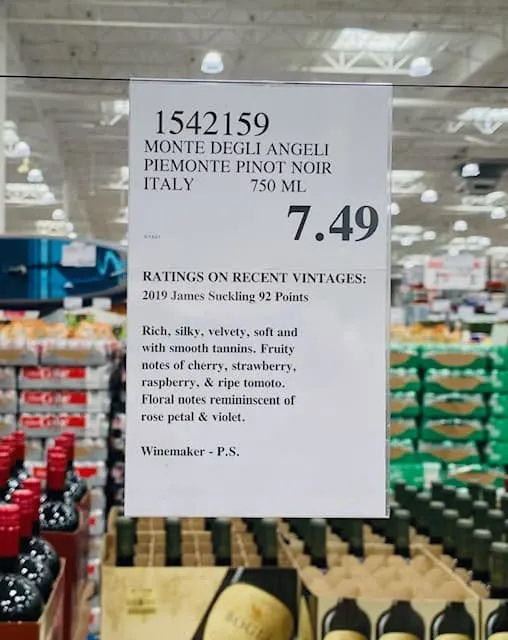 The wine pours a medium ruby in the glass with ripe fruit and a little earth and oak on the nose; flavors are a nice contrast of red and dark fruit, black cherry, raspberry, wild strawberry.
The wine is medium plus in body with some earthy, rustic notes into the finish; good acidity. A very nice wine all around.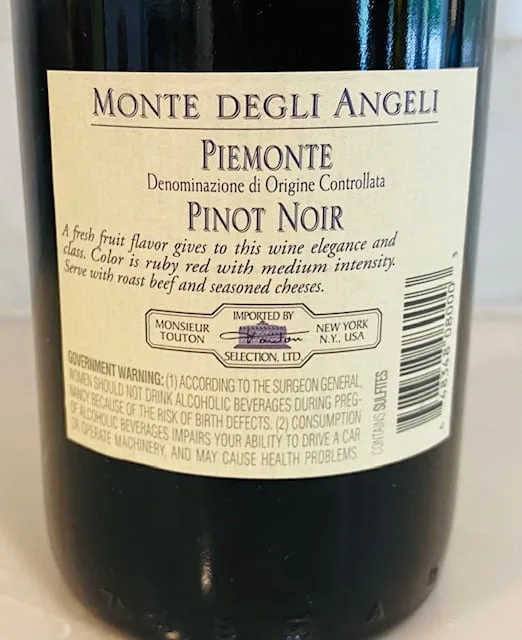 It's really hard to find quality Pinot Noir under $8, even at Costco, but this bottle might just be the one. An excellent value with enough heft to satisfy fans of bigger red wines too.
If you're looking for a high value summer white wine for $8 at Costco, check out our recent review of the 2019 Zolo Chardonnay.
CostcoWineBlog.com Rating: 88 points
Costco item number: 1542159
Purchased at Costco in: Atlanta, GA (Kennesaw)
Alc. 13.0%