Here's your summer white to stock up on. I was thrilled to see the new Zolo hit stores and the price stayed the same at only $7.99 which is amazing for this caliber of wine.
You can see Suckling went 91 points on this vintage. We've historically come in around 89 points on previous vintages.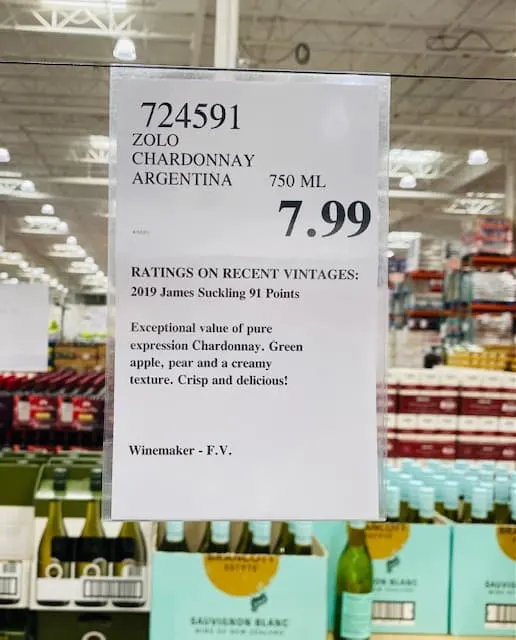 The bottle proudly states "unoaked" and that's exactly what you get, super clean and pure Chardonnay. I would love for white wine fans who dislike most Chardonnays to give this one a shot. The fruit is vibrant and bright, the body feels great, super crisp, just a delight all around.
My tasting notes are very similar to prior vintages we've tasted so if you've liked this wine in the past, you will love this vintage too.
The wine pours a medium gold in the glass, perhaps a little more gold than we remember from past years. There is clean and juicy citrus fruit on the nose with flavors of apple, pear, apricot and orange peel in the mouth; super clean and crisp with a pleasant finish.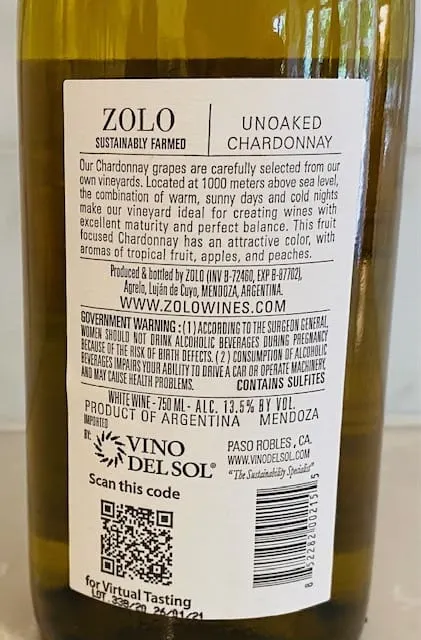 This remains a fantastic Costco wine buy. Total Wine sells this bottle for $13. It was also named a Best Buy by Wine Enthusiast. Lots to like here, stock up for summer. We're keeping our rating the same at 89 points.
CostcoWineBlog.com Rating: 89 points
Costco item number: 724591
Purchased at Costco in: Atlanta, GA
Alc. 13.5%