On the heels of a rather tasty Italian Pinot Noir (Monte Degli Angeli Piemonte) that we scored at Costco for $7.47, how appropriate that we find and review another Italian Pinot Noir from Costco?
This one is a little more expensive at $12.69 and comes to us from the Veneto region, known for some popular Valpolicella reds including Amarone, popular whites like Soave and even Prosecco made with the Glera grape.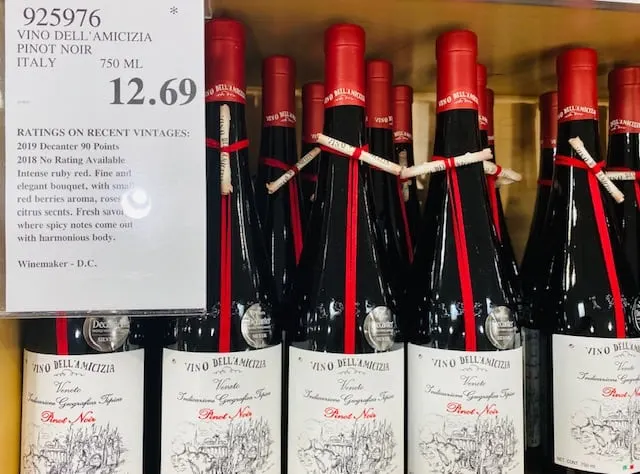 So it was kind of fun to find a Pinot Noir from this area. Compared to the last Italian Pinot we reviewed, the two bottles are a little different in style, but both are nice expressions of their terroir, and both recommended.
This wine pours a medium to dark ruby in the glass with ripe red cherry on the nose; it is medium plus body with more cherry, pomegranate and blackberry flavor; nice contrast of fruit; healthy does of acidity and very delicious into the finish.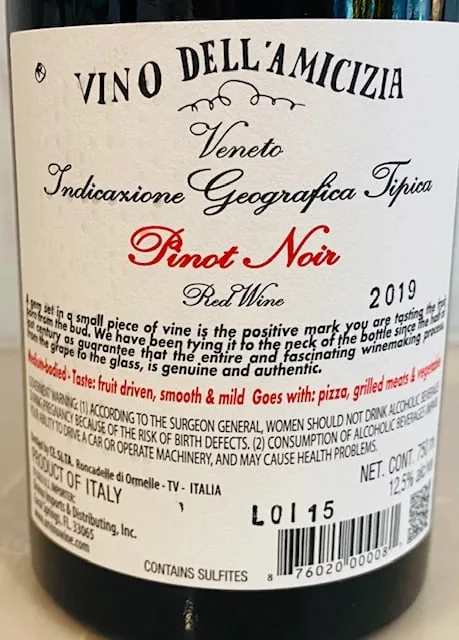 This is a very elegant wine, and a little more refined than the Monte Degli Angeli Piemonte Pinot that we found a hair more on the rustic, earthy side of things.
You might be wondering what that little note says that's rolled up like a treasure map at the neck of the bottle. It turns out to be a nice overview of the winery's history and approach to winemaking. Skip the picture below if you want to keep it a surprise to read while enjoying this wine.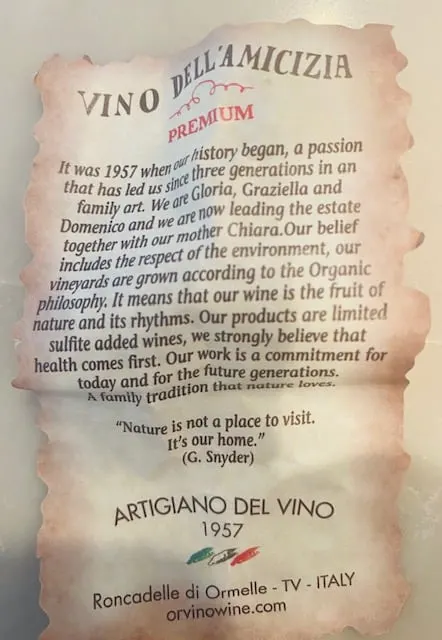 So to wrap up this week of Italian Pinot Noir; two nice choices we found at Costco, representing two distinct and popular regions of Italian wine country; one inexpensive, the other a little bit more. I'd say buy them both and experiment a bit to see what fits your tastes.
CostcoWineBlog.com Rating: 89 points
Costco item number: 925976
Purchased at Costco in: Atlanta, GA
Alc. 12.5%