As we are still waiting for the latest vintage (2020) of the Kirkland Cotes du Rhone Villages to appear in stores around us, this one showed up as a nice surprise and possible replacement.
The price is the same as the Kirkland bottle at only $6.99. I poked around online and noticed that the wine has four out of five starts on Vivino, with a retail price of around $15. Suckling went 91 points on the wine.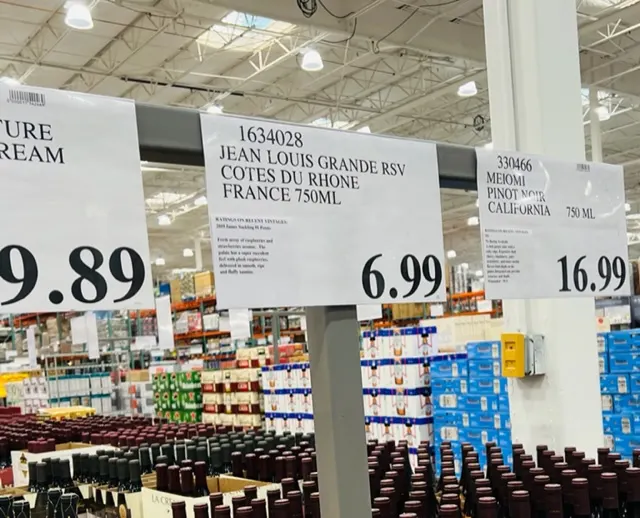 The blend as indicated on the back of the label is 60% Grenache, 40% Syrah. I did see some online reviews indicate the blend included Mourvedre, but I think they were mistaken, at least about this vintage of the wine.
So I was excited to taste this one, and it definitely met expectations. It pours a pale ruby in the glass, with earthy aromas; it is medium in body, not too heavy at all but packed with flavor. There's a nice combo of red berry and black fruit, fleshy tannins, pepper and spice in the finish.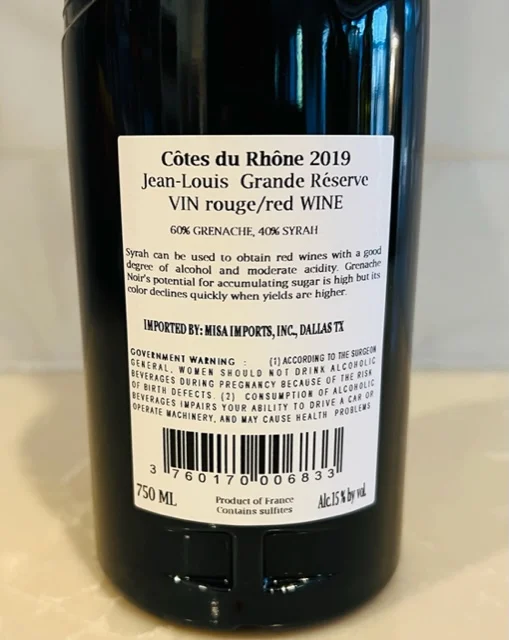 Not a bad buy at all, and a good value find for $7. The last vintage (2019) of the Kirkland Cotes du Rhone we went 89 points on, which is pretty high. This one is a little step below in my opinion, but is still a solid choice.
CostcoWineBlog.com Rating: 87 points
Costco item number: 1634028
Purchased at Costco in: Atlanta, GA (Kennesaw)
Alc. 15%