I always love trying new Malbecs that pop up at Costco and this one turned out to be quite a find.
The price was right at only $7.89. Online it looks like the retail price of this wine hovers around $10-12, so Costco is offering the bottle at a decent discount. It certainly tasted like it cost more.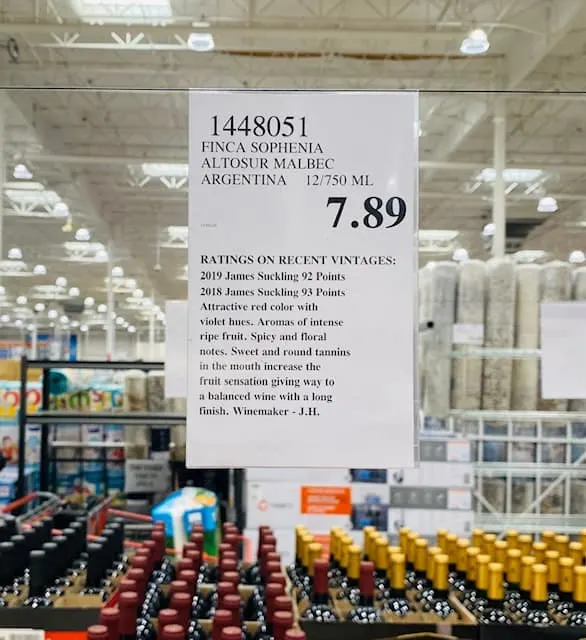 This wine is a medium purple in color, with a nose of wild berry and some mineral. Cherry flavor in the mouth with a bit of blackberry and plum; there's a nice red/dark fruit contrast that I always like.
It is medium to medium plus in body, delicate and light in the mouth with a nice sticky finish. Overall, a very elegant and well balanced expression of Malbec that is surprising to find at a such a reasonable price.
You'll note on the Costco placard sign that the wine received 92 points from Suckling, and 93 points on the previous vintage. Online I found a few other ratings that were in the 89-90 point range, which is about where I feel it belongs.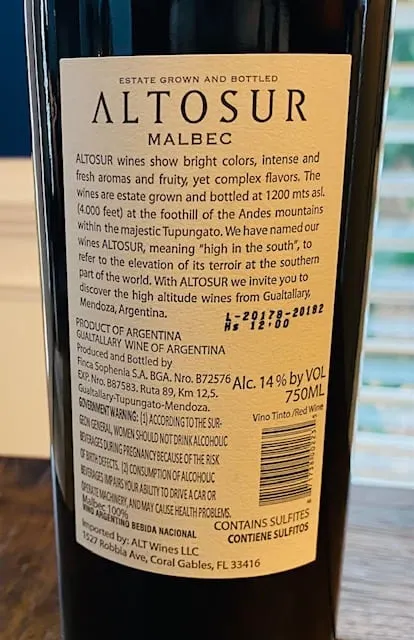 This bottle is really a good value for only $7.89 and Mendoza Malbec fans should stock up as I think they will find a lot to like. I could easily have spent $20 on this same wine and been happy.
This one will go on our Top Picks list for sure, and is likely one of the lowest price wines we've put on our recommended Costco wine list in some time.
CostcoWineBlog.com Rating: 90 points (a Costco Wine Top Pick)
Costco item number: 1448051
Purchased at Costco in: Atlanta, GA (Kennesaw) Alc. 14%