I love it when Costco carries these second wines from top estates. In this case, we're tasting the second bottle from Chateau Cos d'Estournel, whose main estate grand vin is $200-$250. So accessing this world class property for under $50 is a pretty good way to go.
I still would like to see Costco's price of $48.99 get more competitive though. This same bottle, same vintage, is available at Total Wine for the same price and online for about the same as well, both within that $47-$49 range.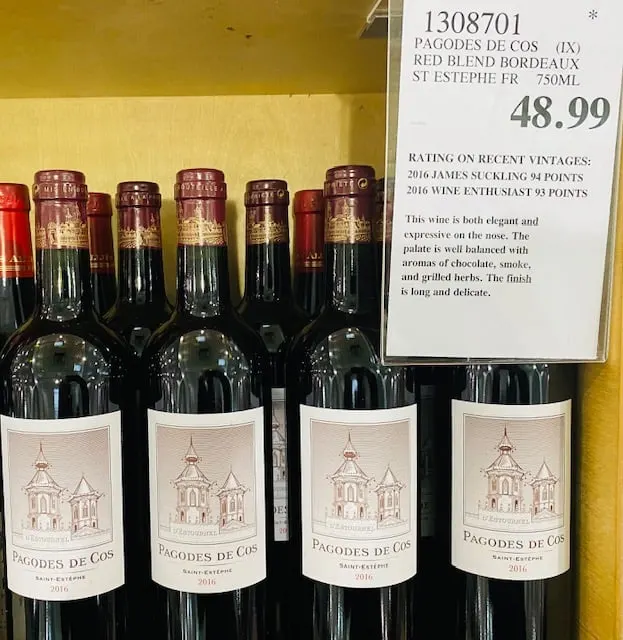 Knowing this, I almost hesitated buying it, but I love this estate (even had the privilege of visiting the winery a year and half ago) and thought this would be a fun one to add to the site.
The blend is 50% Cabernet Sauvignon, 46.5% Merlot, 3% Petit Verdot and 0.5% Cabernet Franc. Very precise on the Merlot and Cab Franc. It's also highly rated pretty much across all the critics with Suckling going 94 points and Wine Enthusiast giving it 93 points. Wine Advocate and others are all in the 91-93 range too.
The wine pours a deep purple in the glass with an aromatic nose of raspberry and plum, a little barnyard; then more black cherry and dark fruit flavor in the mouth; medium plus to full in body. Amazing lasting finish that just digs in and won't let go; a memorable wine in every way.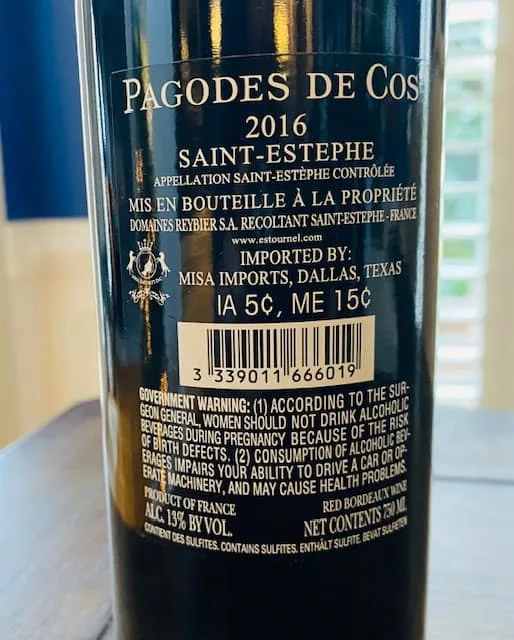 As far as Bordeaux goes in this price range, this drinks at the top of the class and not far off from other estate's first bottles. 2016 was an excellent year too, and this bottle really is a gift of the vintage from a top tier estate at a price, that is not inexpensive of course, but more than fair for what you get.
Note that Cos d'Estournel's first wine in this same 2016 vintage received 100 point scores almost across the board. I'm a huge fan of this second bottle at this price point. Highly recommend, and it's a must buy for Bordeaux lovers.
CostcoWineBlog.com Rating: 93 points (a CostcoWineBlog Top Pick)
Costco item number: 1308701
Purchased at Costco in: Atlanta, GA (Perimeter)
Alc. 13%