These are always fun wines to try so I was looking forward to popping open this Decoy Red from Sonoma. Decoy, as many of you know, is a second wine, turned second brand, of Duckhorn Vineyards and they are priced well below those "first" wines that carry the Duckhorn name.
We've reviewed several of the past vintages of this wine, with scores getting increasingly better. The 2013 we went 88 points; for the 2014 we went 89 points, and now we're up to 2018 and we're going to keep the progression going as I felt this wine was worthy of breaking into that 90 point threshold.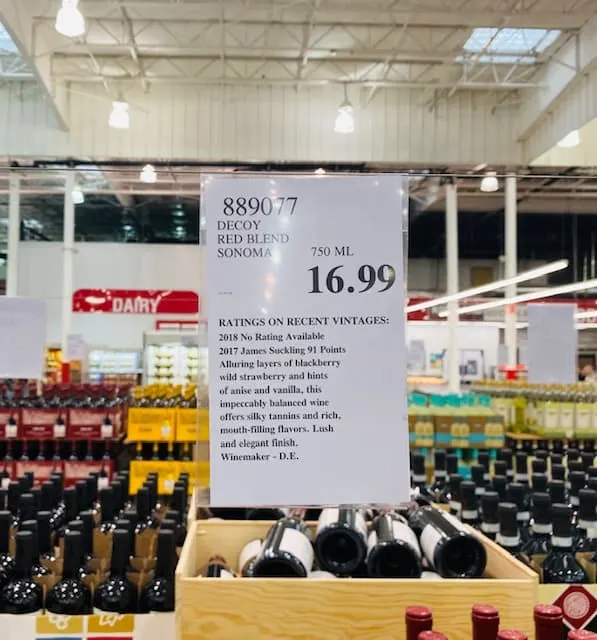 Before we get into the wine, let's look at the price, which has stayed fairly consistent at Costco at $16.99. It went up a hair with the 2014 vintage and is now back at 2013 prices. On the Decoy site, the retail is $25. It's $17 at my Total Wine, matching Costco. And online it ranges from $15-$20. It seems like Costco could offer this at a little bit more of a discounted price to beat the big box stores.
Looking at what's inside the bottle, there's not a varietal breakdown listed on the label but online I was able to find it: 52% Cabernet Sauvignon, 37% Merlot, 6% Petite Sirah, 2% Zinfandel, 2% Carignan and 1% Syrah.
In the glass this wine pours a medium purple, with a floral nose with wild berry aromas; big cherry flavor with raspberry and pomegranate; red licorice, more Nibs vs Twizzlers, with a touch of vanilla into finish.
This is a youthful, vibrant wine that is nice and pleasant throughout. If you like red blends from California, this is a nice representation of the quality you can get when you spend $15-$20 vs under $10.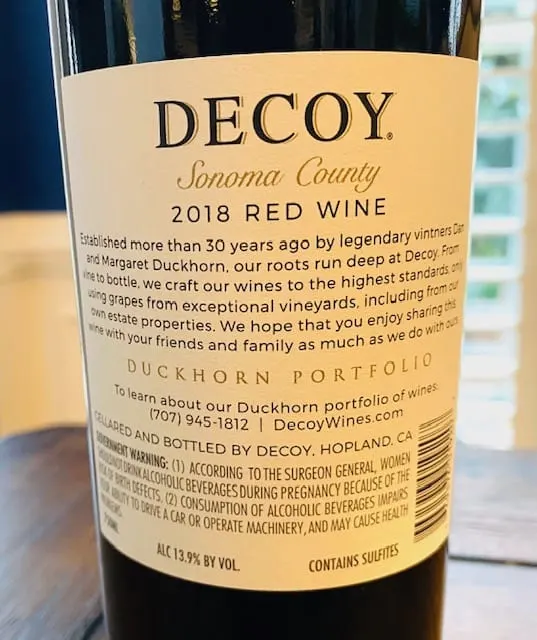 We will add to our Top Picks as this might be the best vintage of this wine that we've reviewed. Even though we'd like to see a slightly lower Costco price, it's absolutely worth buying at $17.
CostcoWineBlog.com Rating: 90 points (a Costco Wine Top Pick)
Costco item number: 889077
Purchased at Costco in: Atlanta, GA (Perimeter)
Alc. 13.9%