This is the type of wine we are all on the look out for at Costco. A solid red, from an underappreciated region, produced from organic grapes, with high ratings, at a great Costco price.
That underappreciated region is Italy's Abruzzo, which doesn't get mainstream love like a Chianti or Super Tuscan, but it should because the wines I've tasted have been delicious. We even wrote a book about Italian wines, which helped deepen our appreciation for this area (and many other wines from Italy of course).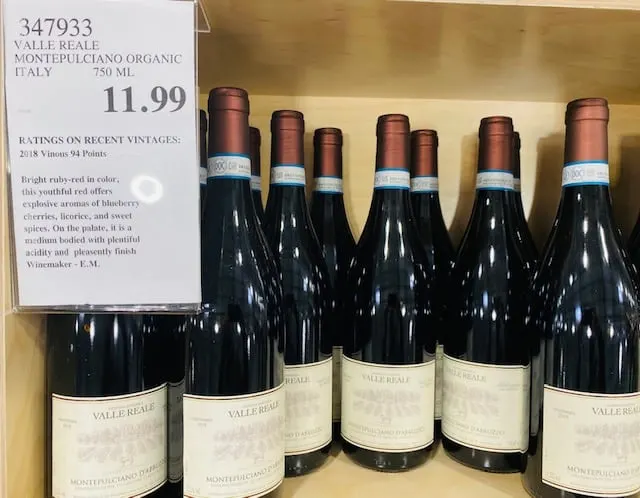 This wine is produced from the Montepulciano wine grape (at least 85%). The other 15% can be Sangiovese; and on the white side Abruzzo is known for Trebbiano, another great buy to put in your back pocket if you come across them.
I mentioned the great Costco price which was $11.99. A quick check turns up a retail price of around $17, and I found the wine online at Wine.com for $15. So I'm super happy with where Costco landed this one.
In the glass the wine is a medium ruby in color with dried red fruit and herbs on nose. It starts with cherry flavors and then moves into more plum and dark fruit; rustic and earthy, the wine is medium in body with nice acidity; toward the finish there's a little pepper and spice.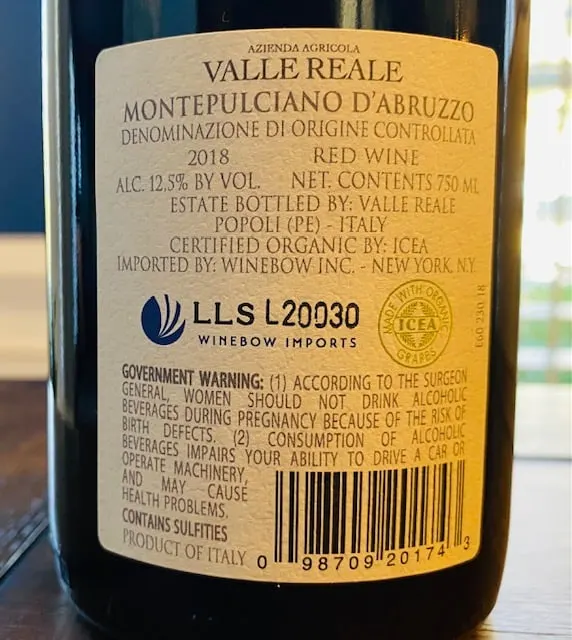 This is a great little package for sure that Italian red wine fans will enjoy whether as an everyday table bottle or pizza night. It has the bonus of organically produced grapes, and several high ratings from the critics including 94 points from Vinous, which is really generous, but a nice endorsement.
CostcoWineBlog.com Rating: 88 points
Costco item number: 347933
Purchased at Costco in: Atlanta, GA (Woodstock)
Alc. 12.5%