This one seems to make frequent Costco appearances, and I would have bet anything that we had reviewed it in the past, but a quick search didn't turn anything up. So I'm glad I grabbed it this time.
We're big Mount Veeder fans, particularly after a tour of Mayacamas we were lucky enough to join a few years back, which is one of my favorite properties in the area. Surprisingly, Costco carried the Mayacamas Chardonnay for a short period of time. That is a beautiful wine to put in memory if you ever come across it. Lagier Meredith is another amazing winery nearby to look for too.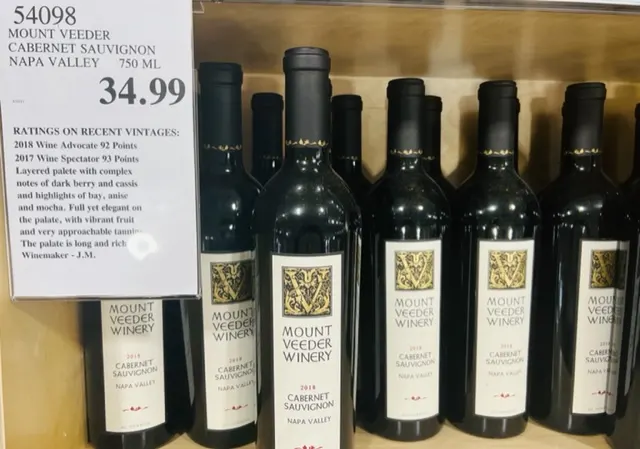 There seems to be some misinformation out there about the blend for this '18 Cab, but according to the Mount Veeder winery website it is: 94% Cabernet Sauvignon, 3% Malbec and 3% Merlot. I saw other reports of 82% Cabernet Sauvignon, 8% Merlot, 6% Petit Verdot and 4% Malbec.
Retail price is $55, online it can be scored for $46 so we're getting a nice big Costco discount for $35. Plus virtually all 90 point scores from the critics across the board with Suckling going as high as 95 points. Sounds promising…and it is.
The wine pours a deep purple in the glass with red fruit on the nose; in the mouth, loads of black cherry, with some raspberry, and notes of dark chocolate; the wine is fresh and vibrant; it's acidic and super dry in the finish with lingering pepper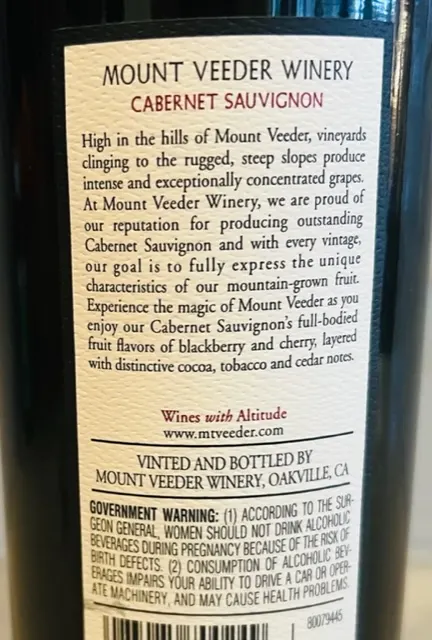 This is tasty juice and it improved with a little air so give it a decant if you can. I know many readers are looking for affordable bottles that are cellarable and will develop with a little age. Pop this one on that list. 2018 was a great vintage, and this one has room to run.
CostcoWineBlog.com Rating: 91 points (a Costco Wine Top Pick)
Purchased at Costco in: Atlanta, GA (Dallas, GA)
Costco item number: 54098
Alc. 14.5%