We just tasted and really enjoyed the 2017 La Crema Pinot Noir, and I knew their Chardonnay was also available, so I went to back to Costco for another run to see if it was still there as I was curious to taste it.
The price tag was $16.39, which is a couple bucks less than other outlets that carry it for around $18 (retail appears to be $23). I noticed lots of high 80, low 90 point scores for the wine as well, which is exactly where we ended up on it too.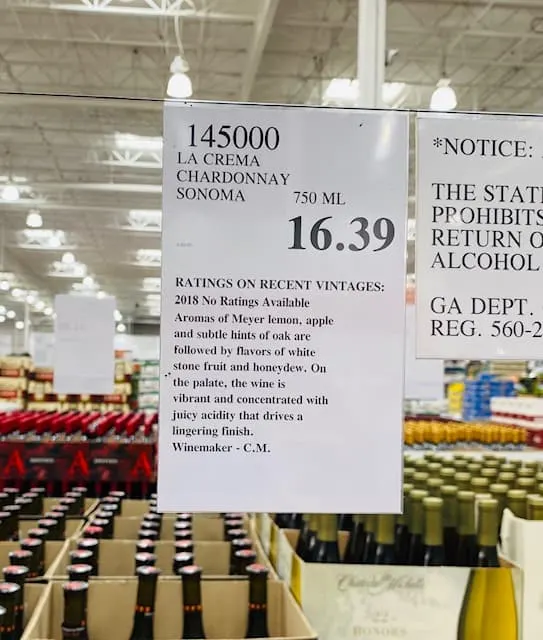 The wine is medium to deep gold in color in the glass; nose of vanilla and cream; the wine is medium in body with a smooth texture. Overall, I found it to be very creamy with flavors in the mouth of orange creamsicle, cheesecake, vanilla ice cream, lemon and green apple.
It is super crisp in the finish with nice acidity and some bite. We've tasted our way through quite a few different styles of Chardonnay lately, and this definitely ranks among our favorites.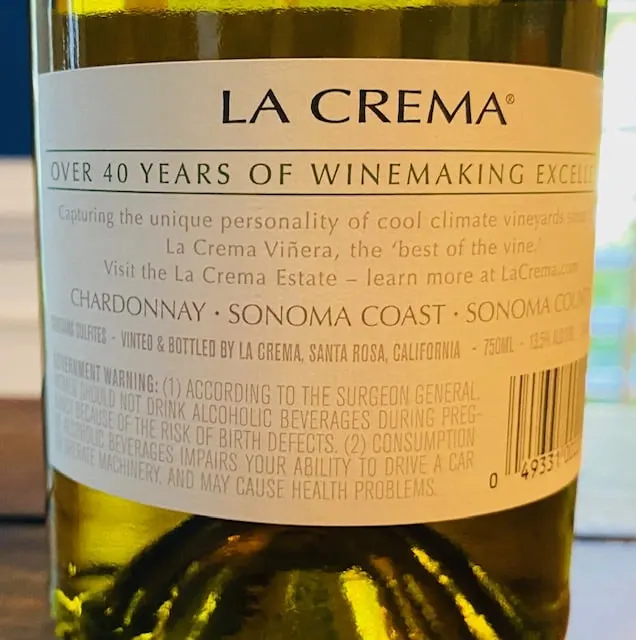 This is a nice summertime pick, that could pair with a lot of cuisine, or hang in there just fine on its own. When deciding which of all these Costco Chardonnays to buy it really comes down to personal preferences. Some are more pure, clean fruit, others more oak and butter influenced, or creamy and juicy like this one.
Let us know in the comments below some of your favorite Chardonnay at Costco that we and other readers should look for.
CostcoWineBlog.com: 89 points
Costco item number: 145000
Purchased at Costco in: Atlanta, GA (Woodstock)
Alc. 13.5%