Here's a bottle I was pumped to see hit my Costco because I just love wines from Trimbach, Most of the time I have to purchase them at Total Wine, which usually has a nice selection of their white wine varietals.
So it was awesome to see this one arrive into Costco for $16.99. Retail is $25, and it's $17-$20 most other places. Plus I just love wines from Alsace, and usually find them to offer tremendous quality for the price.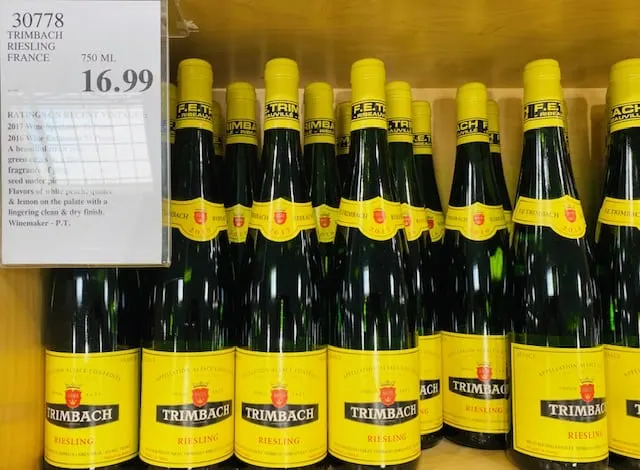 This wine pours a pale to medium straw in the glass; I didn't pick up a lot on the nose, just a little stone fruit. This is a super dry Riesling, just like I like them. The trick here is to look for alcohol above 12.5% and you know it's on the drier side. That's probably on the list of wine tips that no one tells you, that I use the most.
In the mouth, the wine has flavors of pear, green apple and peach. It is super crisp and acidic, totally hitting the spot on a hot Atlanta evening.
I heard a quote a few years back about Riesling that I thought really summed it up right. It went something along the lines of "everybody may not like all Rieslings, but there's a Riesling for everybody."
That's so true, you just have to explore, and I think this is a great entry point for white wine fans not well versed in Riesling or who hesitate because they've tasted a couple of super sweet ones. It is a complicated varietal, especially the German ones that are excellent but one of the most complicated parts of the wine world to navigate. In the end, it's a varietal that is worth the exploration.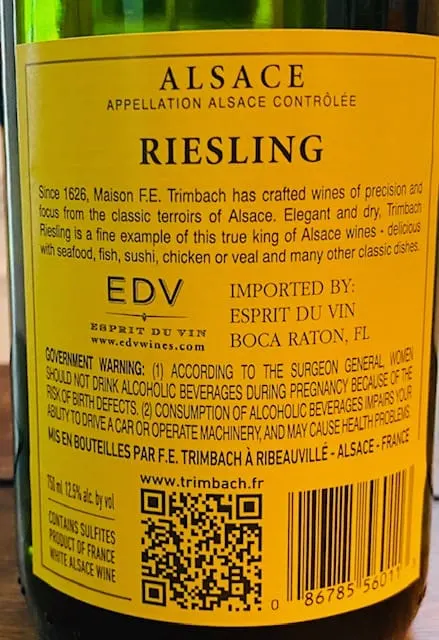 Trimbach is such a great Alsace producer too and consistently delivers, especially with their Pinot Blanc, which is another bottle to look for. If you want to dig more into these French wine regions, we just updated our French Wine book, that is perfect for beginner's looking to expand their knowledge.
This bottle is a great Costco find, a perfect summertime wine, and just a joy all around. We'll drop it on our Top Picks list.
CostcoWineBlog.com Rating: 90 points (a Costco Wine Top Pick)
Costco item number: 30778
Alc 12.5%