It's not every day we see wines from Spain's famed Priorat region show up at Costco. In fact, the last one we found and reviewed was the Vines of Bonmont Priorat back in Dec of 2021.
It's a shame because Priorat produces such good wine, and it's not inexpensive, so finding bottles at Costco with a discounted price is always a bonus.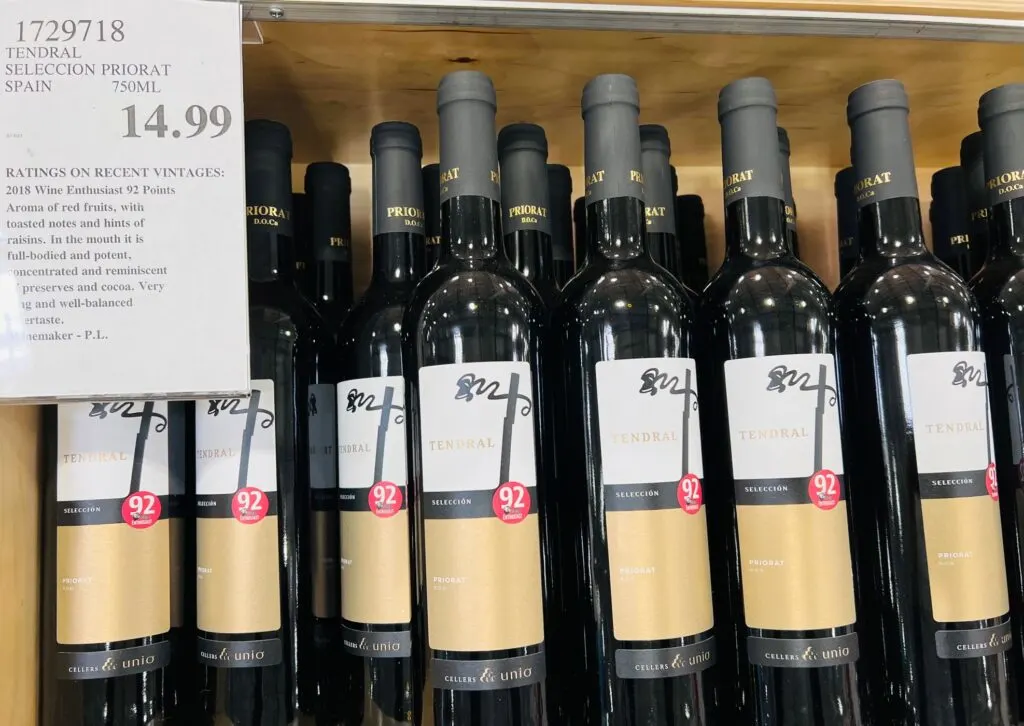 And that's what this bottle offered, coming in at $14.99 which is on the extreme low end of where you will find wines from this area priced.
There's not a lot of information about this wine online, but it appears to be selling for around $22 at a few outlets, so Costco's $14.99 price tag is pretty good.
The wine is also a blend consisting of Garnacha and Mazuela (also known as Carignan), and we're not sure of the percentage makeup between the two.
In the glass, the wine is a medium ruby with black cherry aromas; red fruit flavors of cherry, raspberry and a little plum; it is medium in body, dry and minerally. Nice finish. Overall a very delicate and elegant wine.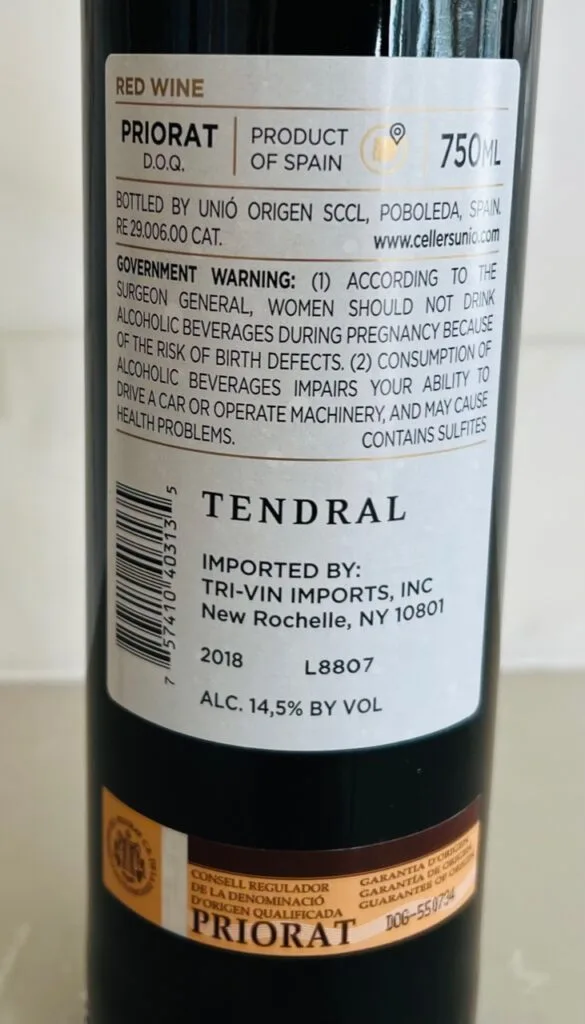 This is a great dinner pick for almost any cuisine, and just a well-crafted wine that is surprisingly low priced for this region. We plan to scoop up a few more if we can find them.
CostcoWineBlog.com Rating: 89 points
Costco item number: 1729718
Purchased at Costco in: Atlanta, GA (Woodstock)
Alc. 14.5%