Here's an interesting Costco wine find. Long time readers know that we love Spanish wine because the bang for the buck is hard to match compared to most other regions.
At Costco, we usually find Rioja, some Riberas, maybe a Jumilla, but rarely do we get a Priorat, which is one of Spain's top regions.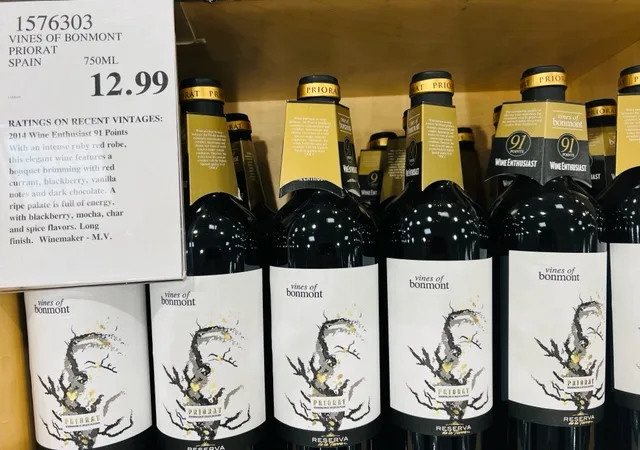 And then finding a 2014 vintage for only $12.99 is just the icing on the cake with this bottle. Retail is $25 and I found it online for $18, so Costco's price is looking good. The bottle proudly wears its 91 point Wine Enthusiast rating on the neck which they gave the wine when they tasted it in 2019.
Priorat wines can age pretty well, and this one is starting to have the first taste of a little age. It doesn't really show on on the pour which is a medium to deep purple.
On the nose is a little of that library book age aroma, some spice and earth; in the mouth the wine is big and bold, full bodied, tannins are starting to soften a bit and there's a good dose of acidity; mostly dark fruit, blackberry, plum, dark chocolate; finishes dry and lingering.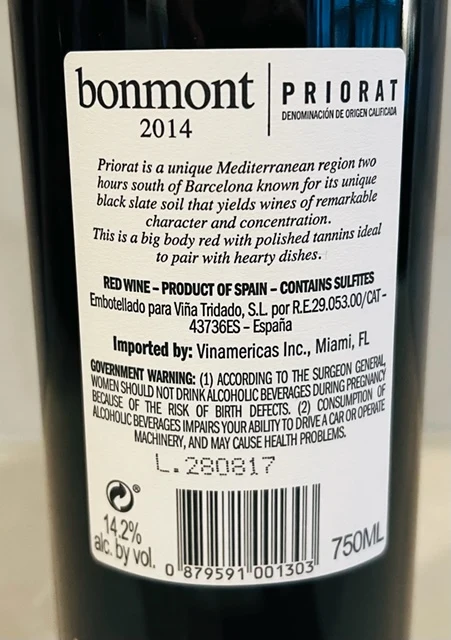 If you like a touch of age on your wines, as I often do, this wine is right up your alley. Fans of Spanish wines who haven't dived into Priorat should try it too as it's a nice entry into this region at a pretty remarkable price. Be sure to decant this one as it needs a minimum of 45 min to an hour before it shows its true self.
CostcoWineBlog.com Rating: 89 points
Costco item number: 1576303
Purchased at Costco in: Atlanta, GA (Kennesaw)
Alc. 14.2%
There's a great book all about Spanish wine that we highly recommend (because we wrote it). But joking aside, if you want to dig into all the regions and varietals to help you uncover more of the hidden gems in Spanish wine it might be right up your alley.
Also, I wanted to let readers know that I am going to be closing down the Costco wine blog forums, and focusing on promoting reader interactions inside the comments on the posts. This is where 98% of comments, discussions and interactions take place already and seems like what everyone prefers, so I think the forums are just not necessary.
Cheers and happy holidays.