Here's the second Argentinean Pinot Noir we picked up from Costco to review on our last trip. The first bottle, the 2017 Aniello we found to be just a fair, not great, buy at only $10. This Verum Pinot is a few dollars more at $13.89 but we felt it was definitely worth the extra few bucks.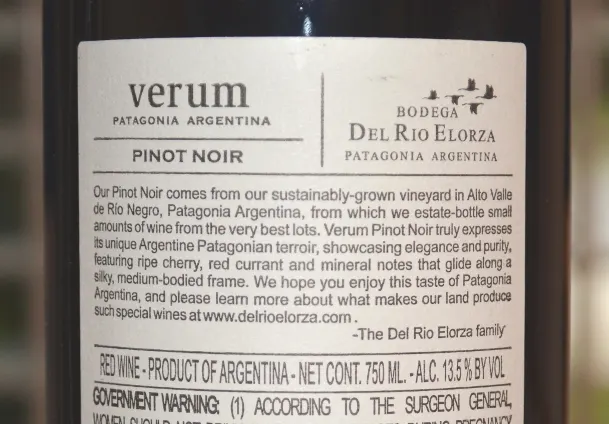 Similar in color than the Aniello bottle, both on the darker side of Pinot. Berries on the nose with some spice; flavors are spicy cherry and strawberry, red licorice and dash of Dr Pepper.
The finish is nice and rather elegant at this price point; it's pleasant and lingering. This wine is nicely balanced all around and a solid choice for Argentinian Pinot.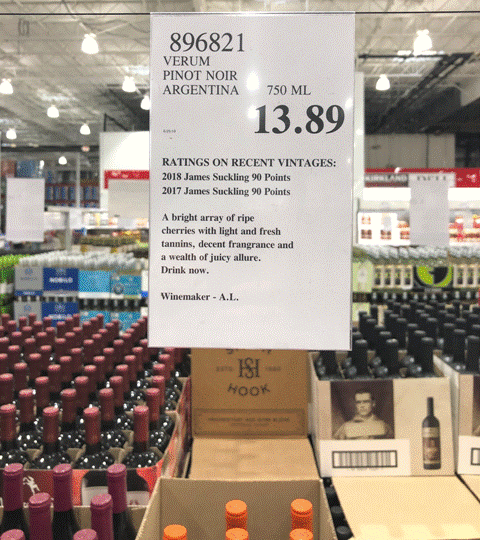 You see from the Costco sign that Suckling went 90 points on this bottle two years in a row, and if you go back another year, he gave the 2016 vintage 91 points. So this seems to consistently be a winner in his book at least. Retail price is $20 too, so I love Costco's $14 price.
CostcoWineBlog.com Rating: 88 points
Costco item number: 896821
Purchased at Costco in: Atlanta, GA
Alc. 13.5%