This is the first, and lower priced, of two Argentinian Pinot Noirs that I picked up at Costco and I thought it would be fun to drink them both and see how they fared and compared.
At $9.99, I hoped this might turn into a strong Pinot value buy, but in the end, it left me wanting a bit more. Granted, there's nothing wrong with this wine. The nose is amazing; it's fresh and juicy, but the wine got a little boring after the first couple of tastes, until I gave it a slight chill.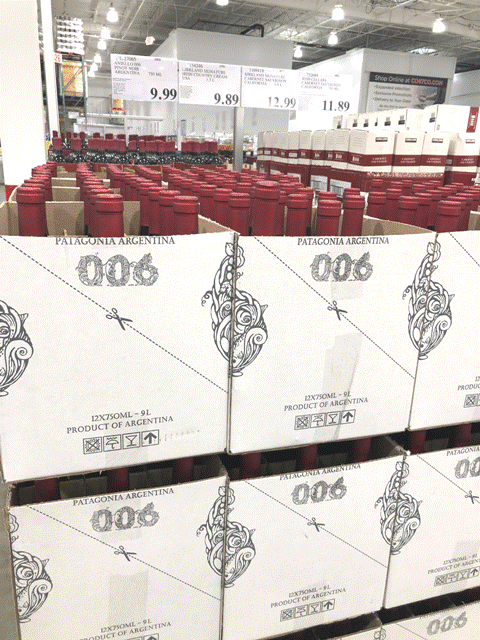 This wine pours a touch on the darker side of Pinot and has a racy nose of spicy cherry and perfume, reminds me of Nyquil. Chewy in the mouth, this is distinctively Pinot that is not from the US or Europe, so I like the fact it's expressive of its terroir; flavors of black cherry, raspberry, cola with a peppery spicy finish.
The wine is a fair buy as an everyday drinker, primarily because it would pair with a lot of different meals, and it's also really hard to find good Pinot under $10. I'd recommend serving it slightly chilled, in between room temp and cellar temp, so maybe 62-63 degrees. After my first small glass I put the bottle in the fridge for 15 minutes to see how it would taste and it ended up working better for me on my next glass.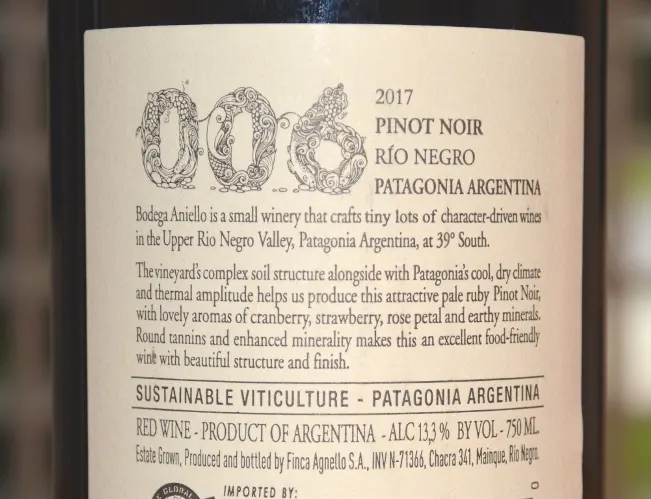 Our next review will be another Argentinian Pinot Noir; this one cost a few dollars more so we'll see if the extra dough equates to a more enjoyable wine.
CostcoWineBlog.com Rating: 85 points
Costco item number: 1327065
Purchased at Costco in: Atlanta, GA
Alc. 13.3%