This is one of those low priced bottles that caught our eye from the "cheap seats" (the aisles of stacked wine, not the wooden boxes). Costco often slides these interesting European wines in among rows of the usual suspects, so you need to have your radar up when you're cruising through the cheap seats.
And they're really hit or miss, which makes them so much fun to try. Since they're usually under $10 you're not really out too much if you encounter the occasional dud.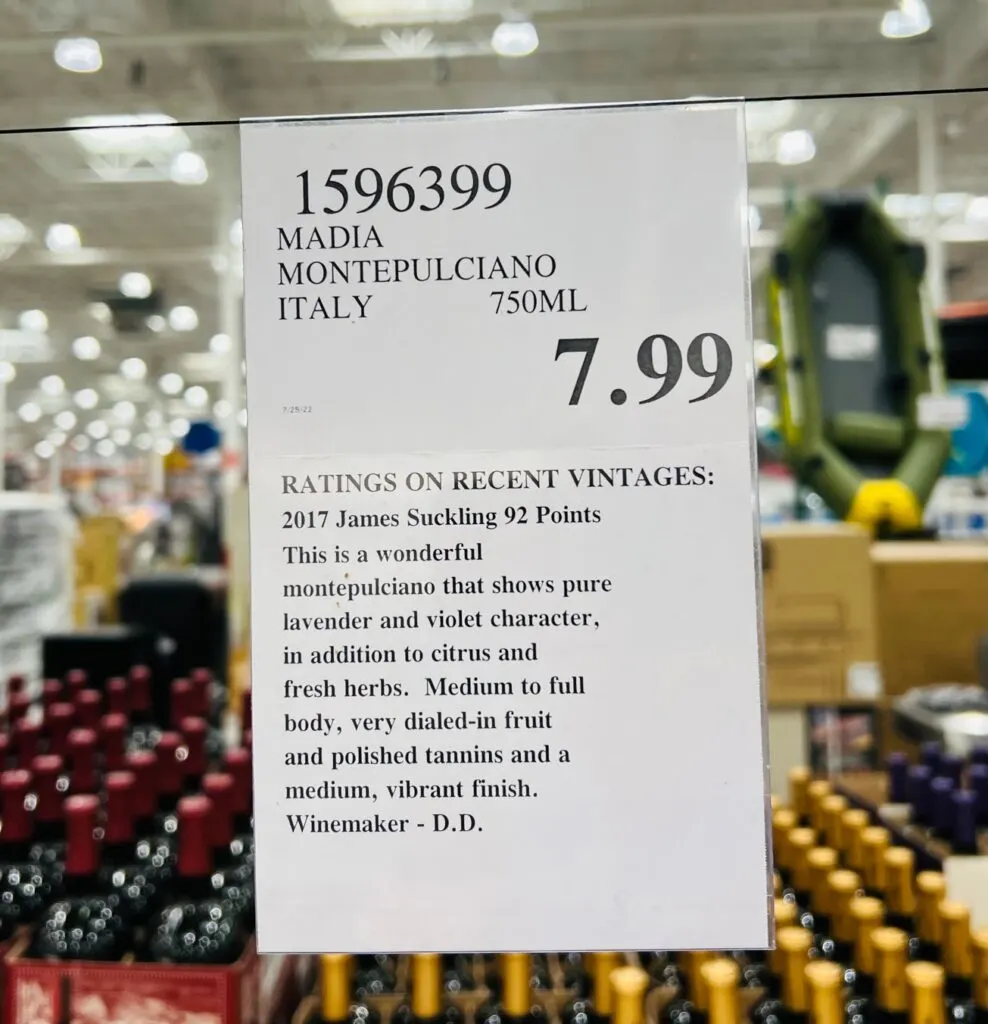 Montepulciano d'Abruzzo is usually a pretty safe bet, offering a good bang for the buck. Produced in the Abruzzo region of Eastern Italy, this is one of the highest yielding and most popular grapes in the country. We wrote a whole book about it if you're interested in further exploration.
James Suckling went 92 points on the wine, and Wine Enthusiast gave it 85 points so a big spread between the two. We're going to side with Wine Enthusiast. This turned out to be ok, fair for the low price, but pretty light and simple.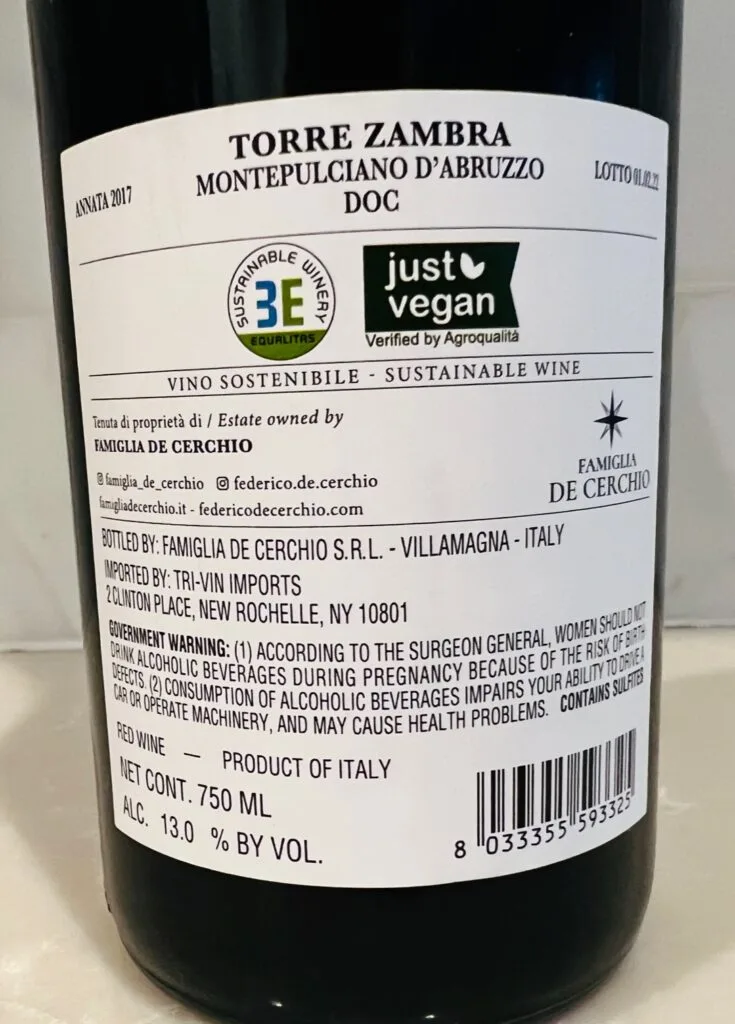 It pours a dark ruby in the glass with an earthy, dusty nose; medium plus in body with light acidity; moderate in flavor, but a bit on the light side; tarty black fruit, plum, black licorice; wraps up pretty quick in the finish.
This is not a wine we'd buy again, but for a mid week pizza or spaghetti night, you could do a lot worse, especially in this price range.
CostcoWineBlog.com Rating: 86 points
Costco item number: 1596399
Purchased at Costco in: Atlanta, GA (Kennesaw)
Alc. 13%