I'm going to continue grabbing different Pinot Noirs as I started doing over the past few months. This La Crema Pinot is a Costco staple and at least around the Atlanta area is pretty widely available. I hope that you are able to find it as it turned out to be a delicious wine.
La Crema is a dependable name and their Chardonnay is available at Costco too at about the same price ($16.39) as this Pinot which was $17.99. That's a pretty fair price considering that retail is $25 and you can find the wine online for around $20. I'd really like to see it come in a little lower. $14.99 would be perfect.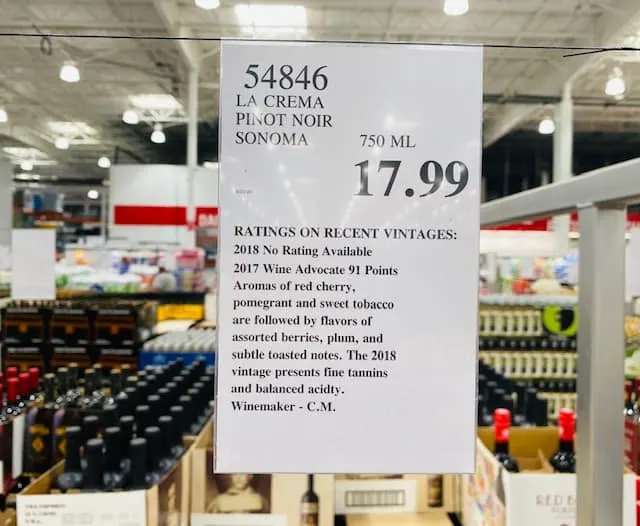 This wine pours a medium ruby in the glass with a nose of rose petal and red fruit; in the mouth are flavors of cherry cola, plum, cranberry. This wine has nice acidity and a long lasting finish, with a little pepper and spice. I really love this finish the more I dig in as it hangs around longer than many of the other Pinots we've tasted recently.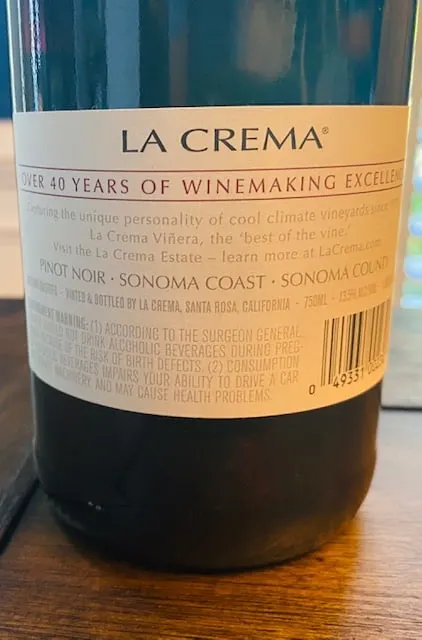 This is an excellent Pinot buy at Costco and one of the better ones that we've found recently under $20. A good versatile summer red. We'll be adding to our Top Picks list, and now I'm really looking forward to getting into the La Crema Chardonnay, hopefully soon.
CostcoWineBlog.com Rating: 90 points (a CostcoWineBlog Top Pick)
Costco item number: 54846
Purchased at Costco in: Atlanta, GA (Kennesaw)
13.5% alc.