We just reviewed the Daou Cabernet, also from Paso Robles and loved it, awarding the wine 90 points, and a spot on our Top Picks list. Costco brought that one in around the same price point as this Justin bottle, so we have two very solid offerings from Paso worth exploring in stores right now.
Sometimes I forget what a fantastic bottle of wine this Justin really is for only $20 at Costco. And if you step it up to their higher end bottlings, like the ISOSCELES, which is a Bordeaux blend for around $65, the wines get really really good.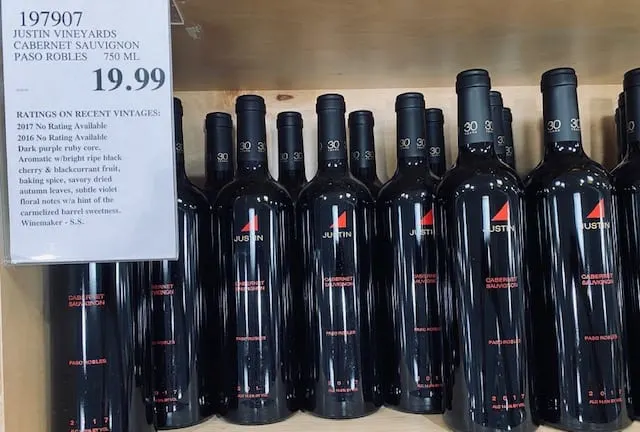 We reviewed the 2016 Justin two years ago and awarded it 88 points. But as I got into this 2017 vintage, I realized right away that I would be moving that score up a tad, especially considering the reasonable price point for such quality juice.
The wine pours a deep ruby in the glass, with black fruit and spice on the nose; in the mouth flavors of blackberry, black cherry, anise with some mocha into the finish; really nice lingering spice in the finish.
I love the versatility of a bottle like this, and it makes me want to just drop a bottle (one at least) of this in my cart every trip to Costco just to have on hand.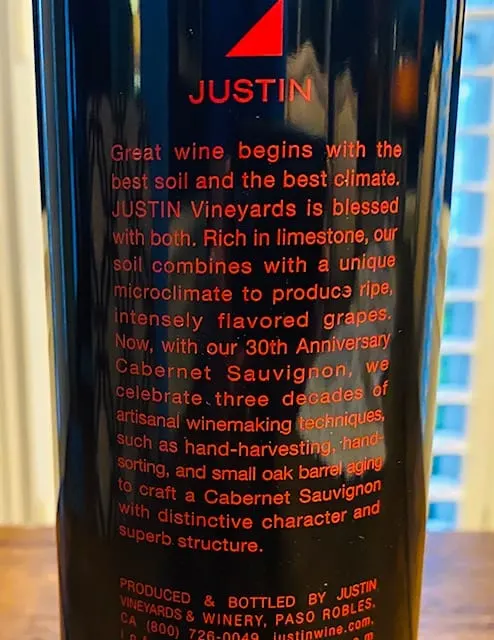 Sure, it's not an inexpensive wine, but it's perfect in every occasion; great with all kinds of food, classy enough to take to a dinner party to please a crowd; a nice gift for a wine loving friend. And when you just don't know what else to open, it's always a solid pick. It's similar to how I feel about Rhone wines. I can enjoy those almost anytime, with anything, anybody…
Like we mentioned in the Daou review, there are amazing wines in Napa and Sonoma and they come with a hefty price tag. If you venture a little outside the norm and explore Paso, you'll find some great new wines, and recognize that your money goes a long way.
CostcoWineBlog.com Rating: 90 points (a Costco Wine Top Pick)
Costco item number: 197907
Purchased at Costco in: Atlanta, GA (Kennesaw)
Alc. 14.5%