Justin is a classic Paso Robles Cabernet that seems to regularly be in stock at Costcos near me in the Atlanta area. Costco's price at $19.99 is just ok, as it's around the $20 mark most places with a few creeping up closer to $25, like Wine.com.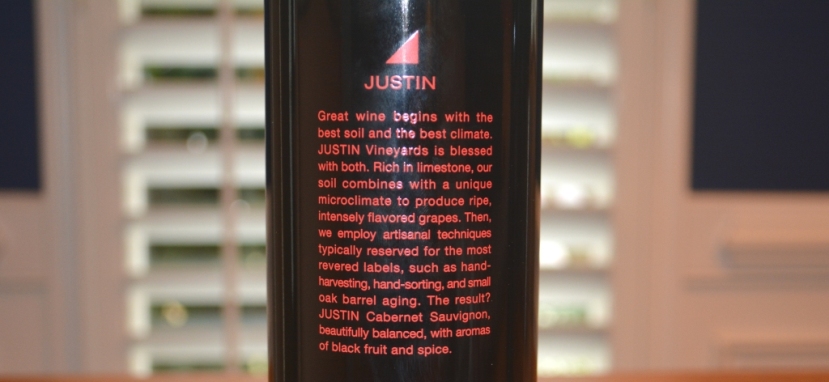 I gravitate to this wine (and Cabs from WA state too) when I want a little change of pace from the usual red wine offerings from Napa and Sonoma. This bottle from Justin is also one that you see frequently at restaurants, and I believe in that setting it's a good one to know about as it can usually be scored off a restaurant wine list for less than $50. Plus, the wine can really go with about any cuisine, so it's a good one to add to your repertoire.
The wine is loaded with dark fruit, blueberry and black cherry; nice mouthfeel that is young and juicy; more notes mid-palate of dark chocolate and a bit of burnt toast. The wine is dry throughout and into the finish which brings a little all spice at the close that hangs in the mouth.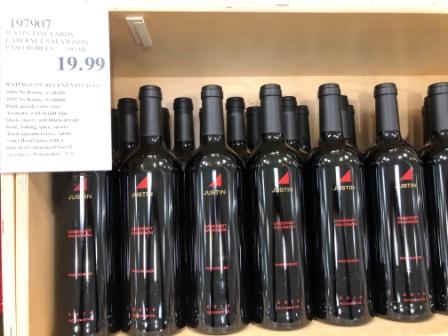 For the money (as in "good Cab under $20"), it's hard to look past the current Kirkland Oakville offering or the Est 75 from Tuck Beckstoffer. But when you want to step into something a little different, Justin is a good bottle to have on hand, and it kept us interested on every sip. We paired this wine with a basic meatloaf and it was perfect.
CostcoWineBlog.com Rating: 88 Points
Costco item number: 197907
Purchased at Costco in: Atlanta, GA (Cumberland)
Alc. 14%
[Be sure to share your thoughts on this wine and other wines you find with the rest of the community in the Costco Wine forums]