This is the season when I frequently find myself at the crossroads of figuring out if I want to drink a red or a white wine. If the sun's out, it's white. Once it dips, it's red. Or rosé if you're in between. And then add some food to the mix and it gets even harder to find exactly what you want.
Enter Pinot Noir, another contender that always seems to fit the bill, at least for me. I can usually enjoy a good Pinot with a wide range of food, on a hot or cold day, or by itself. And this one from Erath is especially versatile and a wine that I imagine will appeal to many different palates.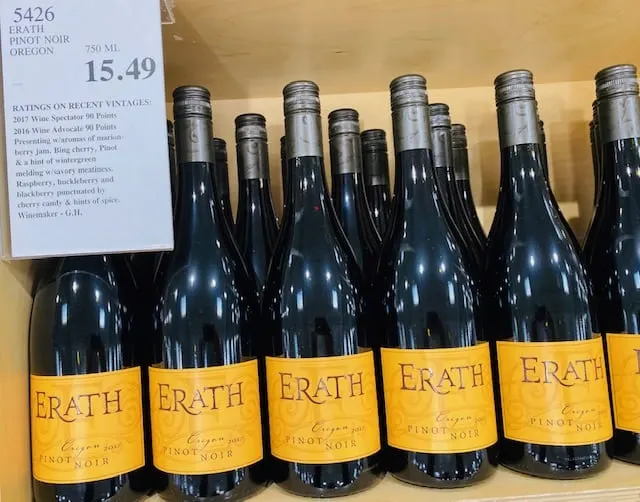 The price at Costco is pretty good at $15.49. Poking around online, Total Wine carries it for $1 more and Wine.com comes in at $18. But $15 at Costco for a good Pinot like this seems like a fair price.
This wine pours a pale ruby color in the glass and is light enough that you can see through it. On the nose are aromas of earth, flowers, a little red fruit; in the mouth, flavors of cherry cola, spicy cherry and raspberry.
The wine is very light in body, simple and gentle. It finishes ok, with a little spice, maybe a bit quicker than I would have liked but it is still very pleasant throughout.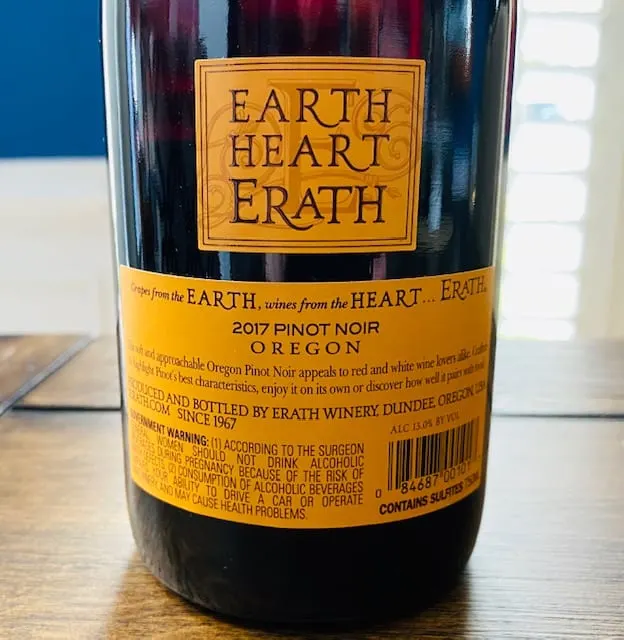 When I say this bottle will appeal to a lot of palates, I'm thinking across the red/white/rosé wine spectrum. Fans of huge rich reds, might find this one a little wimpy and thin.
But as far as Pinot under $20 goes, this isn't a bad choice. If you walk into Costco and see this Erath Pinot next to the Kirkland Willamette Pinot which is around the same price, you might want to try them both to see what you like better. Me, I'd lean towards the Kirkland bottle.
CostcoWineBlog.com Rating: 87 points
Costco item number: 5426
Purchased at Costco in: Atlanta, GA (Kennesaw)
Alc. 13%