There was really no reason to choose this Pinot Noir. I've never heard of this winery, and primarily bought it so I could report back to you about how it turned out. Just a fun experiment, but man, once I tasted it I'm really glad I picked this one.
It's not inexpensive at $24, but that's off a retail price of around $37. You'll notice at that link all the 90 point ratings, and Wine & Spirits gave the bottle a Best Buy designation. I wholeheartedly agree with the critics this time. This is really elegant and delicious Pinot at a pretty fair Costco price.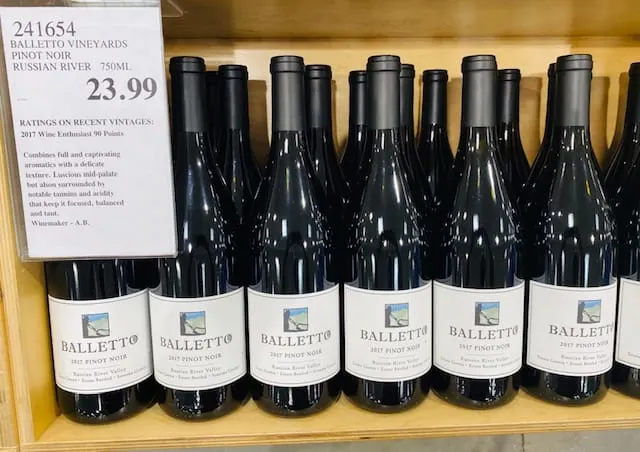 The wine pours a pale ruby in the glass and has a nice nose, vibrant aromas of red fruit and spice; beautiful mouthfeel, medium body; flavors of spicy cherry, cola, wild strawberry. Really a perfect finish. More Burgundian in style.
This is a very delicate and elegant wine throughout that drinks like a much more expensive Pinot. While I went into this not knowing the Balletto name, I won't soon forget them after tasting this one.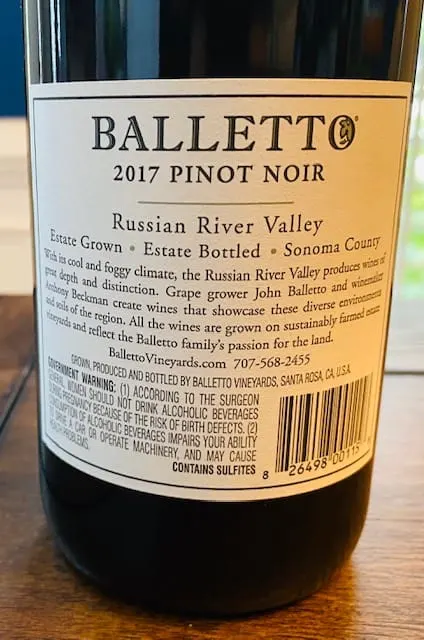 This is $24 well spent in the wine world in my opinion, and I would look forward to tasting more of these wines in the future. Such a pleasant surprise. We will add this bottle to our Top Picks list.
CostcoWineBlog.com Rating: 92 points (a Costco Wine Top Pick)
Costco item number: 241654
Purchased at Costco in: Atlanta, GA (Kennesaw)
Alc.13.9%