It's been a little while since we've reviewed a Merlot so when I ran into this one, I figured I'd give it a try.
Without knowing much about the wine, I like that it's from Washington State's Horse Heaven Hills (usually solid), and Costco's price was $10.99, which I just assumed was good at the time. Only later did I find out that retail is around $19, and Total Wine sells it for $14. So a good discount too.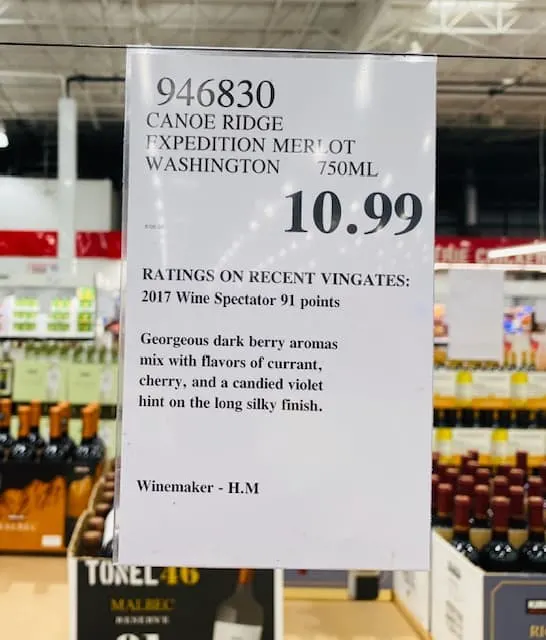 On top of that, I just think that more people should be trying Merlot nowadays, bottles like this for sure, but definitely Bordeaux from the Right Bank. Merlot can be great, and because it's been semi-ignored for a while, it's generally not overpriced right now either.
This wine pours a medium ruby in the glass with baking spice and dried black cherry on the nose. In the mouth, medium plus in body, with flavors of plum, cherry, pomegranate; there's a touch of dark chocolate in the finish which is dry and chewy.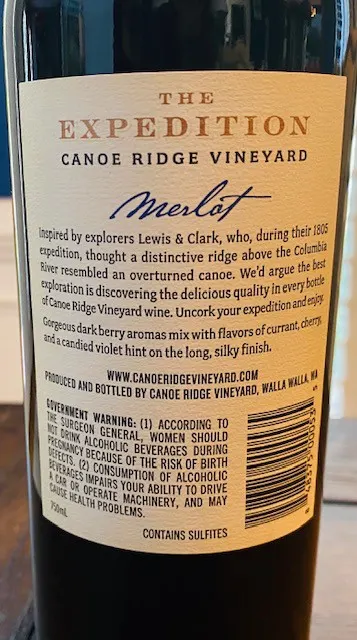 Overall, a simple but enjoyable package at a fair price. Wine Spectator gave this bottle 91 points, which is impressive, and perhaps a bit high in my opinion. I liked it, didn't love it, but for an easy mid week dinner wine, or a second bottle on the night, it's a good choice.

CostcoWineBlog.com Rating: 87 points
Costco item number: 946830
Purchased at Costco in: Atlanta, GA
Alc. 13.9%