I had a couple readers write in to recommend trying this Tuscan red blend that just showed up in Costco stores near me. The price was right at only $8.99 and Banfi is a huge name in Tuscan wine, especially Brunello, so I was interested to see how this affordable red would stack up.
The price online is around $12 (Wine.com and Wine Enthusiast), and I noticed some really strong scores for the wine. 90 points from Suckling and Wine Spectator; 87 from Wine Enthusiast. Also note the blend is 60% Sangiovese, 20% Merlot and 20% Cabernet Sauvignon.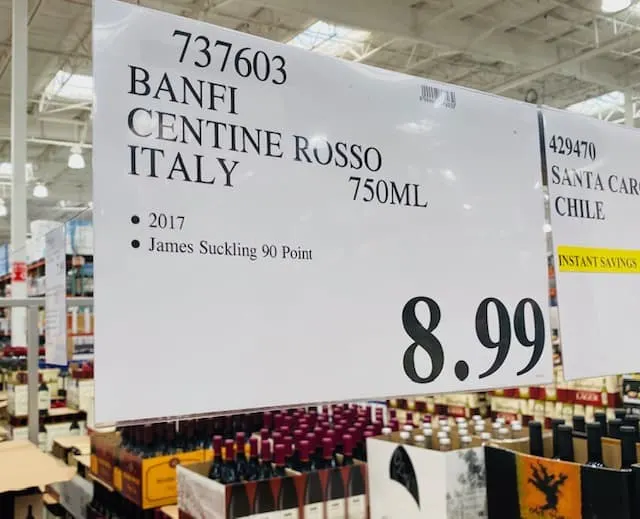 Getting into the wine, it's immediately apparent this is a fresh and fruity red; red fruit on the nose, the wine is medium in body; flavors of cherry, raspberry and strawberry; a touch of herbs and vanilla into a good juicy finish, but not as dusty as I like from many of these Italian wines.
Overall, this is wine is enjoyable and rather simple. Totally fair for the price, and it would make a good everyday table wine for almost any meal. Wine Spectator says drink through 2028, which I think is a little ambitious. I would drink this one right now.
I feel the 90 point scores are a little much, and am going to fall in the 87 point range as Wine Enthusiast did. For fans of basic Super Tuscans, and Chianti, you will like this one for only $9.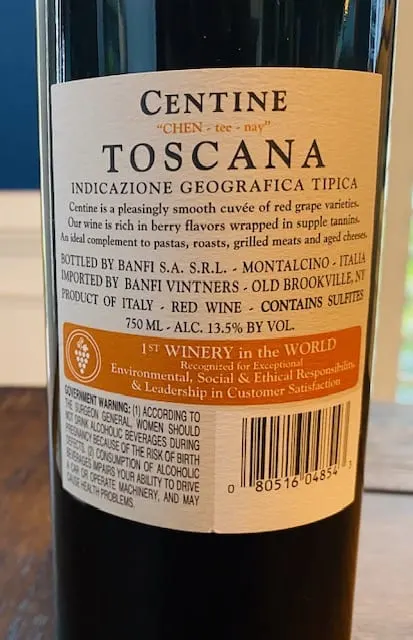 I might buy a few more to have on hand as it really is the perfect table wine for those days (especially during these Covid times) when you want to put a bottle on the table, just because.
CostcoWineBlog.com Rating: 87 points
Costco item number: 737603
Purchased at Costco in: Atlanta, GA (Kennesaw)
Alc. 13.5%