I found this bottle to be a really good buy for California Chardonnay, especially if you are like me and prefer your Chardonnay to be fruit-driven, clean and bright without overloading the oak and butter.
We're seeing more and more California producers move towards this style of Chardonnay and it's making it easier to find wines like this one. Costco's price was pretty good at around $14, since online it's closer to $20.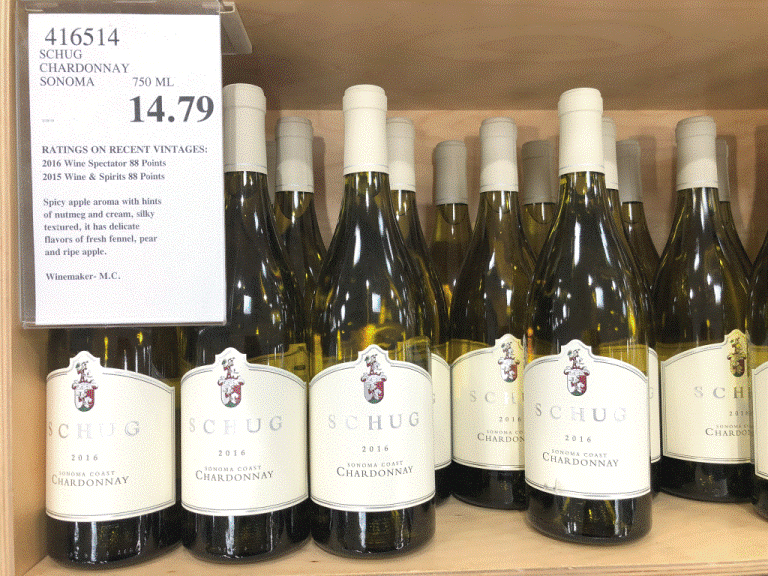 The wine was super light on the pour, clear with a slight yellow tint. Vibrant, citrus fruit with loads of peach, pineapple, lemon and pear; acidic, medium in body with just a touch of oak and vanilla cream on the finish. We enjoyed it outside on a sunny Atlanta afternoon, which is the perfect setting for a crisp and refreshing white wine like this.
Overall, this was a really nice package and a great white value buy that will be perfect for the summer months. It was just what I was hoping it would be.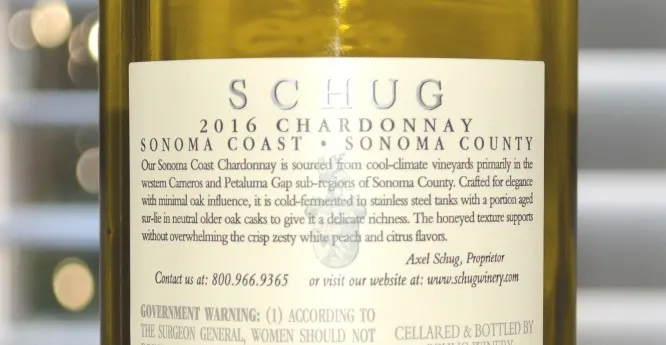 Note this bottle is different than the higher priced Schug Carneros Chardonnay, which I'm real interested in tasting after enjoying this one so much. Schug's Pinot Noirs are nice too and make the occasional Costco appearance.
CostcoWineBlog.com Rating: 89 points
Costco item number: 416514
Purchased at Costco in: Atlanta, GA
Alc. 14.5%