I had a few readers in the forums request reviews for Costco wines that are in the $30-$40 range, so although many of our reviews focus on good bargain finds under $20, I'm going to try to sprinkle a few more expensive wines in the mix now and then.
This white Burgundy jumped out at me right a way as a perfect candidate along these lines. It was priced at $41.99, which is fair for a wine from Puligny-Montrachet, and I was a little surprised to see it in my Costco (it's been quite a few years since we last reviewed a wine from this region).
Puligny-Montrachet and and its neighbor, Chassagne-Montrachet, are well known appellations in Cotes du Beaune with a reputation for producing fine Chardonnay; and that's exactly what we have here. A beautiful, balanced and perfectly structured wine that's well worth it's $42 price tag.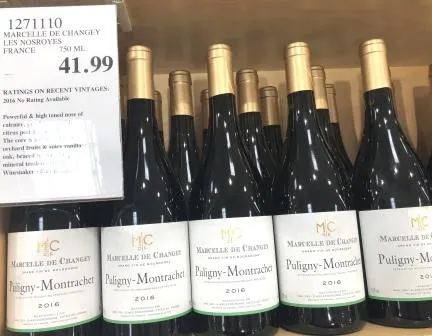 Complex throughout, the nose starts with citrus fruit, butter, and subtle oak; flavors of apple, orange with a touch of butter and vanilla towards the finish; medium in body with a little minerality and a crisp finish.
The story here is really the balance; it's hard to stop drinking this wine; it's elegant and interesting every sip. Be sure to not over chill it though; pull it out of the fridge for 15 minutes before you serve it, or if you have a wine fridge, serve it right around the 55 degree cellar temp and you can really taste the nuances that can be masked by a wine that is served too cold.
We didn't pair this wine with any food; rather we enjoyed it while prepping a meal and didn't intend for two of us to finish it off so quickly; but there are worse problems you could have. I think you can really could enjoy this wine with a wide range of cuisine including chicken dishes, salads, cheeses and almost any seafood.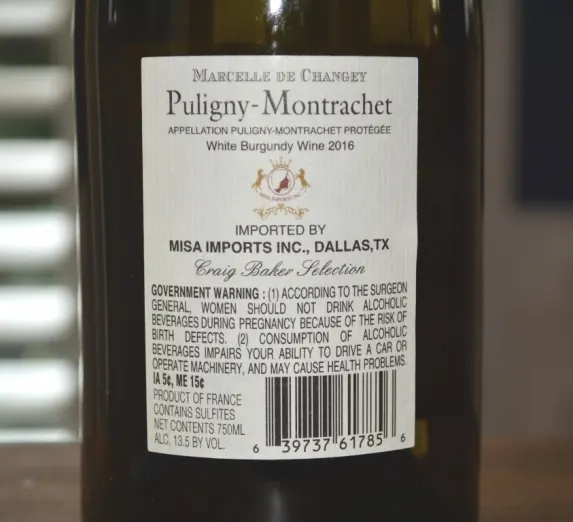 I'm a big fan and wish I had a cellar full of these bottles to enjoy more frequently; so if you're looking for a nice Chardonnay to celebrate a special occasion or enjoy with a special meal, this is a great pick. And it's one that I think will surprise people who find most Chardonnays to be too oaky and buttery. This is a perfect example of how great Chardonnay is made.
We'll be adding this wine to our Top Picks list for sure.
CostcoWineBlog.com Rating: 91 points
Costco item number: 1271110
Purchased at Costco in: Atlanta, GA
Alc. 13.5%