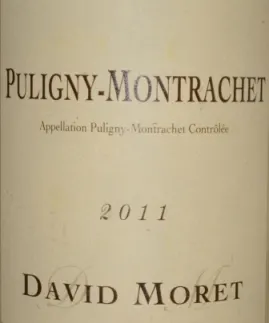 I love white burgundies and have been on a bit of a kick lately. I was pleased to find this Puligny-Montrachet pop up at Costco, and despite its $45 price tag, I had to kick down. This is just what you have to pay to get wines from this region, and it delivered on every front.
The French are so particular about their winemaking, and I love it. The finished product is never too much of anything. It's an expression of the land; an interpretation of that year, that soil, that weather, from the winemaker. I wrote a short book on French wine, but the more I dig in, the more I realize the book is due for a big update, especially on Burgundy.
Back to this bottle, of which I'm a big fan. Don't serve it too cold or you will lose much of its essence. Vibrant nose, floral, spice, vanilla and oak. Apple, lemon, more citrus fruit flavor, and a finish with some more vanilla and oak. Nothing overdone, this is a balanced Chardonnay, that we really enjoyed. It didn't hurt that we paired it with some fresh Halibut (also from Costco).
Sometimes I think that if I was at a restaurant I would throw down $45 in a second for a good bottle of wine like this. That makes me spend the extra dollar for something great. So consider grabbing some halibut and this wine, and you I don't think you'll be disappointed.
CostcoWineBlog.com Rating: 91 Points
Costco item number: 647352
Purchased at Costco in: Atlanta, GA