So it's a hot Atlanta day and I'm by a pool with friends who are mostly drinking Creature Comforts and other GA- based craft beers, but today, like many days, I'm sipping on white wine, and a good one at that.
It is the Long Meadow Ranch Sauvignon Blanc from Rutherford. At $15.99 at my Costco, I can drink this one all night long in the summertime, and if there was a beer or wine made for poolside sipping this would be a top contender.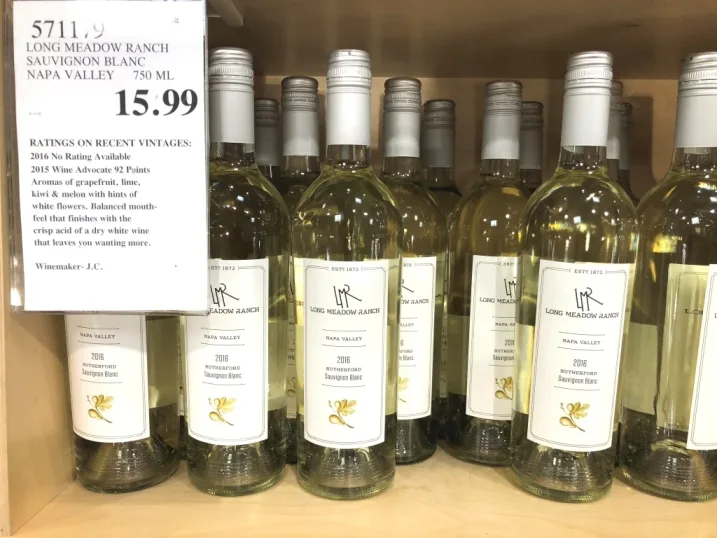 The wine is light and zesty; just fun to drink; it's tarty and fruity with grapefruit, citrus and green apple; finishes with more sour tart. On first pass, if you aren't paying attention, you might almost mistake this from a New Zealand Sauvignon Blanc. It's made in that style, but after you get into it a bit, you can tell it's a little bit different.
There's some solid winemaking going on here, and the grapes are from Napa's premier Rutherford region, which was what really stoked my interest.
I'd also had this wine (different vintages) several times in the past at restaurants and have always been impressed. This is a real winner as far as Sauvignon Blancs go, which many regular readers will know, is a varietal that has left me desiring a lot more lately. This bottle fits the bill all around.
If this is your style of wine, keep an eye out for the Mondavi Oakville Fume Blanc. I just found three left in my store and promptly scooped them all up as that remains one of the best bargains in Costco right now. But this bottle is right in that same ballpark.
CostcoWineBlog.com Rating: 90 points (a CostcoWineBlog Recommended Wine)
Costco item number: 571179
Purchased at Costco in: Atlanta, GA
Alc. 13.0%