I really like this wine. Year in and year out, it just always seems to hit me right. Granted part of that feeling is likely because it's summertime, it's hot, and there's nothing like a crisp, refreshing, easy drinking white to sip on by the pool. And that's how we drank this bottle.
The wine is produced from grapes grown in vineyards in Monterey County and Santa Barbara County, as indicated on the label. And I don't know what it is about the balance to this wine, but it is highly drinkable and very enjoyable for only $13.49 (price a few years ago was $12.99, and it's $20+ online).
We last reviewed the 2012 vintage (and went a whopping 92 points), so it's been a little while since we posted about this wine, but I seem to have a few each year whether it's out at a restaurant or someone else's house.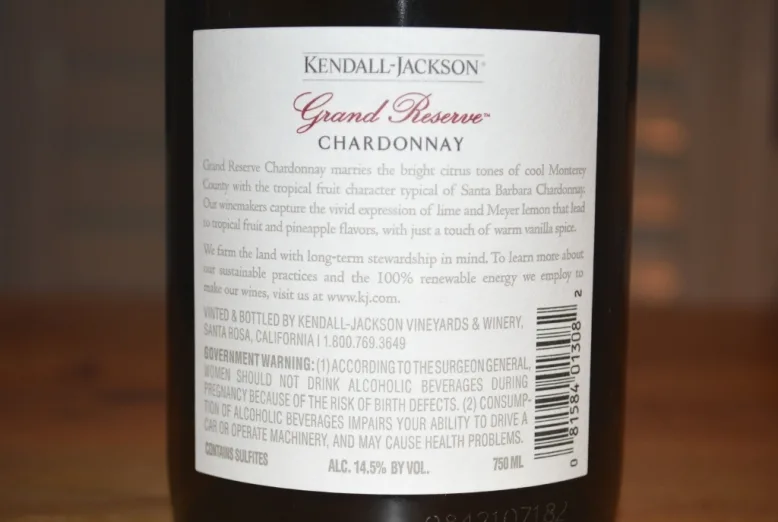 For the money, I think it's hard to beat this bottle. I enjoyed it quite a bit more than the similarly priced Kirkland Russian River Chardonnay that is in stores now and priced about the same. Maybe it's just stylistically more in my wheelhouse, but if you tend to agree with my tasting notes, this Kendall Jackson bottle is worth your time.
The wine is super vibrant and youthful, almost has a creamsicle thing going on that just pairs so well with summer. Not a lot of oak or butter interfering with the flavor, so to that extent the wine even reminded me of an inexpensive Chablis, which isn't a bad thing at all.
Super refreshing with lemon, lime, green apple, and citrus flavor. It's light and simple, not a ton of depth or craziness to the finish. This wine is straightforward and just a blast to drink on a super hot day. I'm going to pop it on the Recommended Wine list, as for only $13, it's a strong buy, especially in the summer months.
CostcoWineBlog.com Rating: 90 points (a CostcoWineBlog Recommended Wine)
Costco item number: 48334
Purchased at Costco in: Atlanta, GA
Alc. 14.5%