Happy July 4th. Today we're reviewing a delicious Pinot Noir from a top name in Oregon. Oregon Territory is the 2nd label of Paul O'Brien Winery which produces a range of top notch wines in the state.
I had to do a little poking around to find out where in Oregon this fruit came from since Paul O'Brien is based in Roseburg, OR in the Umpqua Valley in the southwestern corner of the state. According to Wine Enthusiast, 20% of the fruit is Willamette Valley which is great, but I couldn't find where the rest originated.
It's worth noting Wine Enthusiast also went 90 points on this wine, which is pretty impressive. I felt it was pretty close too but not quite breaking the 90 range for me.
The nose is beautiful, inviting, floral and perfumey; nice medium mouthfeel, flavors of Dr. Pepper and cherry cola, wild strawberry, with notes of white chocolate and pepper towards the finish.
The finish is excellent and a clear highlight as it lingers for longer than most wines like this under $20 (price at my Costco was $16.99). We paired with Italian herb chicken and asparagus which was worked pretty good.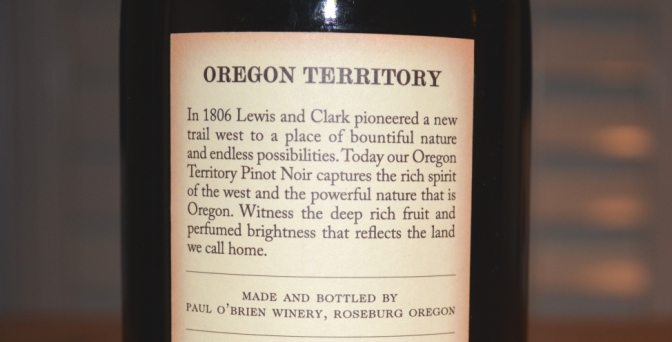 I'm always a little favorable towards the Oregon wines, having spent so much time in state, and loving every second of it. But the wines from Oregon (and Washington State) just continue to get better and better, and I love to find them at Costco.
Enjoy this one especially if you're a Pinot fan and are looking for something new to try. Often times the Pinot selection at the Costcos around me fails to turn up anything new, which is part of the reason I scooped this one up right away. A good buy here.
CostcoWineBlog.com Rating: 88 points
Costco item number: ? (didn't get it, will update if anyone has it)
Purchased at Costco in: Atlanta, GA
Alc. 14.2%