This Chianti Classico had a few things going for it that made a strong case for throwing a bottle in our cart.
First, we love Chianti Classicos, and particularly those with 5-7 years of age on them, so this 2016 fit the bill quite nicely. It's drinking really good right now.
Next, we remembered tasting a super Tuscan blend from Canonica a Cerreto a while back. A quick search of the site shows it was indeed a while back (2015 when we were still learning to design a website), and we loved it, going 91 points.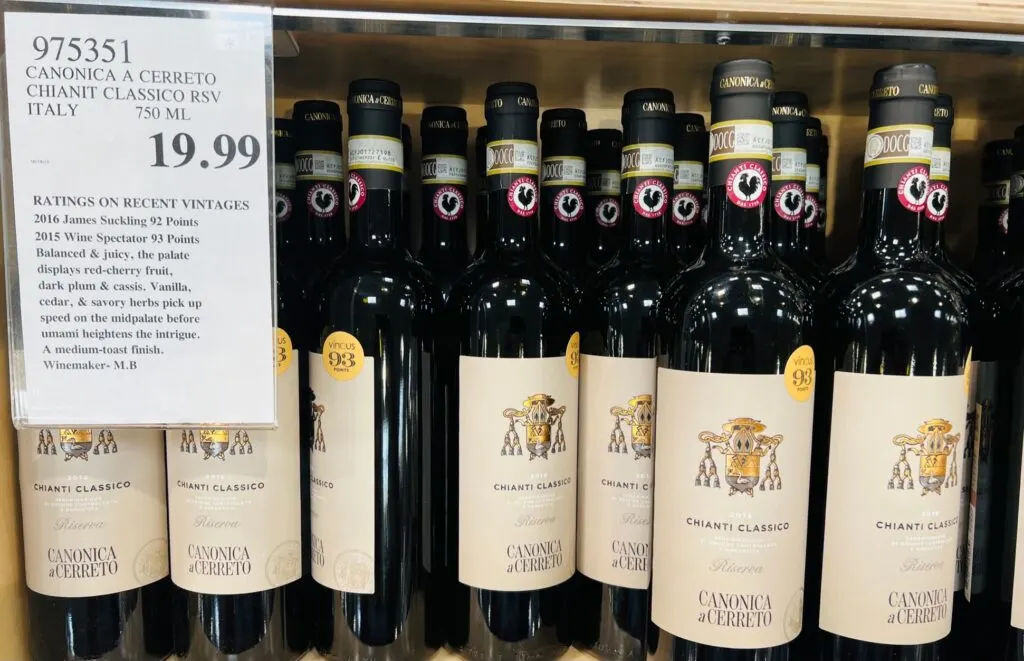 And then you can see all the big scores from the critics on the Costco placard along with the $19.99 price tag, which we know now having tasted the wine, is quite a deal for this level of quality.
The wine pours a medium ruby in the glass; expressive nose of dark fruit and herbs; medium plus in body, super elegant with big dark cherry flavor; spicy in the finish which is super dry. We were fortunate to pair this with some meatballs and it was perfect.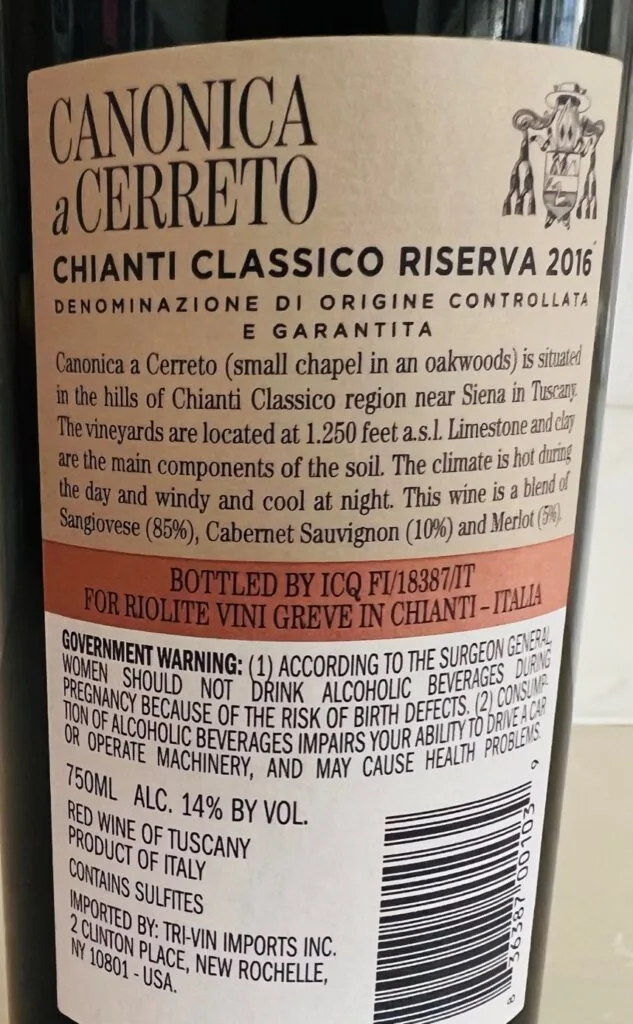 I'd put this one right on the heels of, or maybe even a notch above, the new Kirkland Brunello we just reviewed. It's that good, same price.
If you are into Italian reds and see them both, scoop them up and see which one you prefer. Let us know too if you do that. Salute.
CostcoWineBlog.com Rating: 91 points (a Costco Wine Top Pick)
Costco item number: 975351
Purchased at Costco in: Atlanta, GA (Cumberland)
Alc. 14%