Here's a wine that I didn't know much about when I bought it, or when I tasted it, but a little Internet sleuthing later turned up some pretty cool information that I'll get to a minute.
There are usually quite a few Rioja choices at Costco, including their own Kirkland bottling that is a good pick for only $8. I have a lot of readers asking our opinion of many of them, but like all things at Costco, not all of the ones that are sent in are able to be located at stores around me (thinking about you in particular Annie).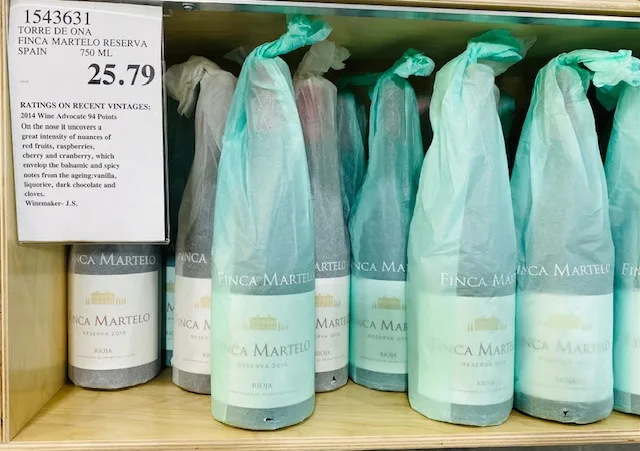 Here's a 2014 vintage Rioja Reserva that boasts a 94 point score from Wine Advocate, as well as 92 points from Wine Spectator and James Suckling. Looking online the retail price seems to be around $40-$50 so nice to find it at Costco for about half that ($25.79).
The wine is a beautiful medium ruby in the glass; didn't show signs of age; expressive nose of black cherry with a little spice and earth. Good red and dark fruit flavor combo with cherry, plum and blueberry. Medium to full body, tannins are nice and mellow; perfect, lasting finish.
It instantly reminded me of the La Rioja Alta 904 Rioja that I love so much, and guess what that Internet sleuthing turned up? Both wines are produced by the same group. What a guess. The big difference? This one is half the price of the 904.
The more we got into this wine, the more we liked it. This is a really special one and ridiculous at this price.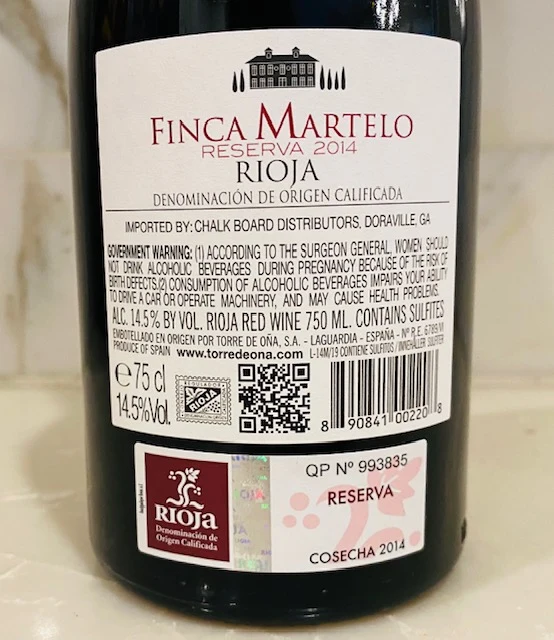 I often get asked for collectible wines under $30 and this is one of those rare finds that fits the bill. It drinks really nice right now, but it might be fun to put some away for a few more years too. What a gem.
CostcoWineBlog.com Rating: 93 points (a Costco Wine Top Pick)
Costco item number: 1543631
Purchased at Costco in: Atlanta, GA (Kennesaw)
Alc. 14.5%