Yecla is a sometimes overlooked region in Southeastern Spain that consistently delivers good value priced wines, predominantly made up of the Monastrell grape (which is the ame as Mourvedre).
But it's an area that should certainly be on the radar of red wine fans looking for bang for their buck.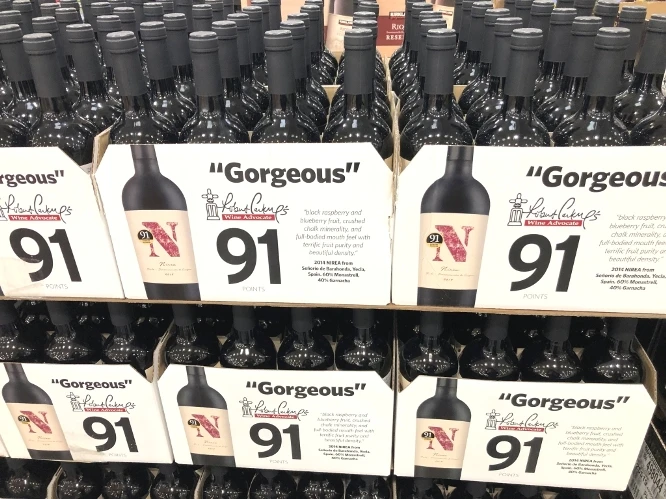 This bottle is a perfect case in point priced at Costco for only $7.99. The blend is 60% Monastrell and 40% Garnacha, and the wine is just delicious for the money; a perfect everyday table bottle for almost any cuisine.
The wine is light purple in the glass, almost see through, round cherry nose and medium in body. It's simple and clean in the mouth, no funk throughout.
Flavors of sour cherry, a bit of Vicks cough drop, licorice followed by dark fruit and blueberry that became more pronounced as the wine opened up.
It finished a little quick, but was satisfying overall and it's a nice drink for the money. It wasn't as spicy or peppery as I anticipated either.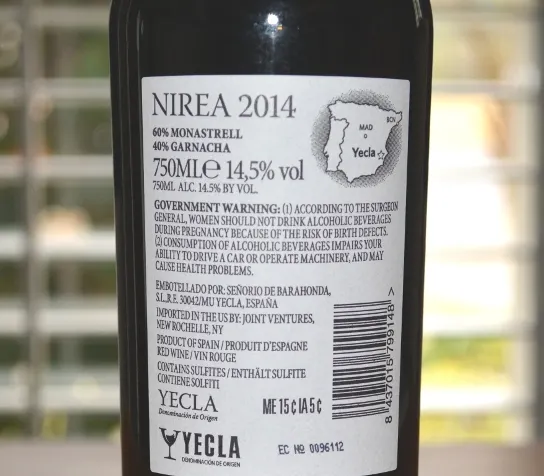 Nicely packaged. Parker went a whopping 91 points which I feel is a bit generous, but I'm still a fan and will give it 88.
CostcoWineBlog.com Rating: 88 points (a CostcoWineBlog Top Pick)
Costco item number: 1305430
Purchased at Costco: Atlanta, GA
Alc. 14.5%
If you're interested in learning more about the Yecla region and Spanish wine in general, don't forget to check out our new book, DECODING SPAINSH WINE: A BEGINNER'S GUIDE TO THE HIGH VALUE, WORLD CLASS WINES OF SPAIN. It's packed with valuable info on regions and grapes you need to know along with a whole chapter with our picks for the ultimate value buys.