That headline sounds pretty complicated, but it really shouldn't be. Put simply, this is a $20 Argentinian red blend comprised of 60% Malbec, 20% Syrah and 20% Cabernet Franc. And it's really good.
The first thing you notice with this one is the heft of the bottle, that seems to weigh about twice as much as a standard bottle. And the wine inside is hefty too. This is a big, dark red wine that is also subtle and elegant thanks to the inclusion of a few additional varietals.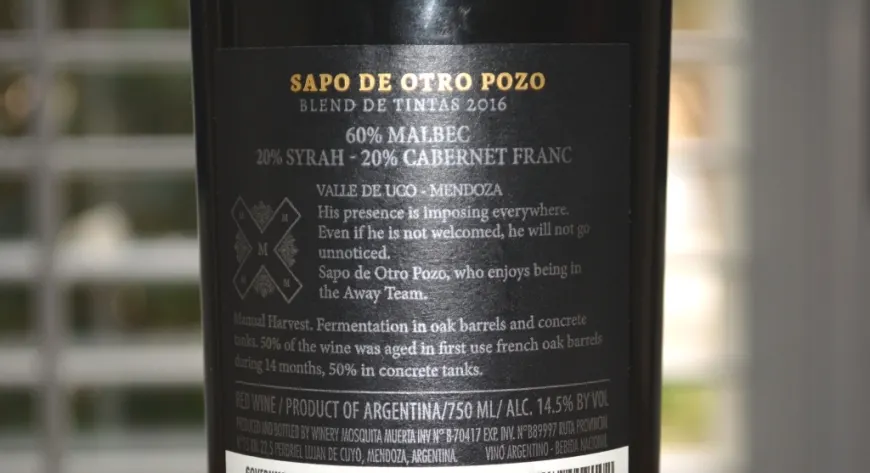 Aromas of pepper, spice and espresso; juicy in the mouth with red and dark fruit flavor; cherry, raspberry, red licorice with a little blackberry and mocha; finishes great, big and spicy, super lasting.
All in all, I really enjoyed it. Parker agreed with 93 points and I'm going to come in just below that at 92. For fans of South American reds, you will enjoy this one, as will Malbec lovers.
This is a well assembled wine at a price that's hard to beat. Online it looks to be going between $25-$29. A good addition to our Top Picks list, I wish I had a case of these on hand to pick from at anytime.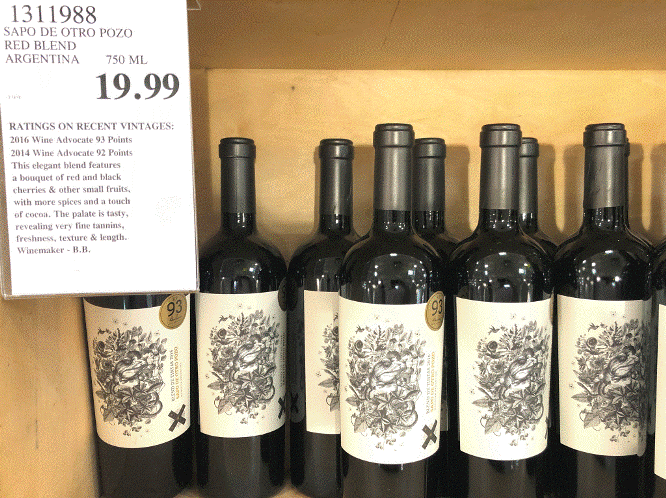 CostcoWineBlog.com Rating: 92 points (a CostcoWineBlog Top Pick)
Costco item number: 1311988
Purchased at Costco in: Atlanta, GA
Alc. 14.5%