Clos du Val is a classic Napa producer and this 2014 bottle is just signature, high quality Napa wine at a very special Costco price. But be ready to buy it if you see it, as the promo price is only good through the end of the year.
As you can see Costco's standard price of $42.99 is in itself pretty good for this bottle, especially considering Total Wine and Wine.com both sell it for $50. Now Costco's bringing it down to $34.99, which is likely going to be hard to beat almost anywhere.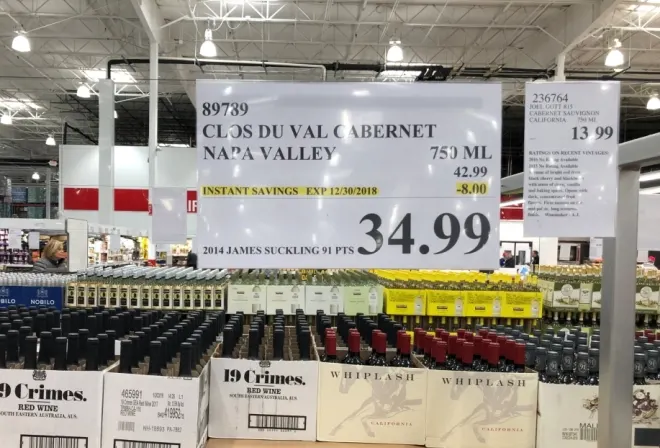 It's still not an inexpensive bottle, but this time of the year, when you're looking for something nice to bring to a Christmas party or want to impress one of your wine nerd friends, this is a pretty solid choice for the money.
To that extent, if you're looking to pay a little less for something nice, we just reviewed a lovely Barolo for $28 that was absolutely delicious too.
Dark in the glass and huge in the mouth, this is a big, bold Cabernet that remains medium plus in body but is just packed with flavor; mostly dark fruit, some black licorice and mocha surrounded by spices and cedar; strong powerful finish. This wine is just calling for a big juicy steak.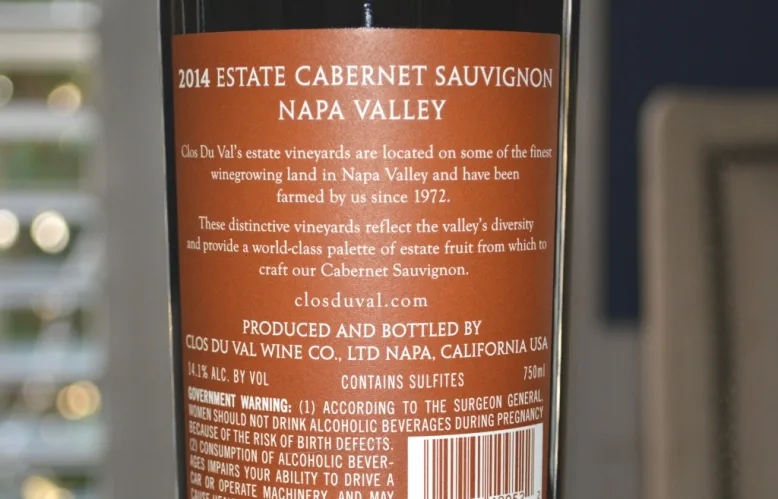 2014 was another great vintage in Napa, and I think this wine will only develop further with time. At this price with the steep discount, this could be a good one to buy multiple bottles of and cellar them for a bit. I plan to buy a couple more if I see them again at Costco stores near me. I'll try to hold on to them for another 5-7 years if they don't get consumed before then.
Another Top Pick for sure with this wine. That makes quite a string of winners so far in December. We also just published our Best of the Year list which includes a handful of other great wines to check out too.
CostcoWineBlog.com Rating: 91 points
Costco item number: 89789
Purchased at Costco in: Atlanta, GA
Alc. 14.1%
Have you tried the Clos du Val Cabernet? Or do you have other wine picks you've found at your local Costco? Let us know if the comments below, or head on other to the Costco Wine Blog forums and see what other readers are talking about.