When browsing the wine aisles at Costco, you have to keep an eye out for wines like this Casa E di Mirafiore Barolo that are sometimes easy to miss alongside the Chianti and Brunello bottles they are frequently placed next to.
Costco's price was $28.99, which is fantastic for any Barolo, and even better for a tasty one like this. Bounce over to Wine.com and you can see this wine would go for $38.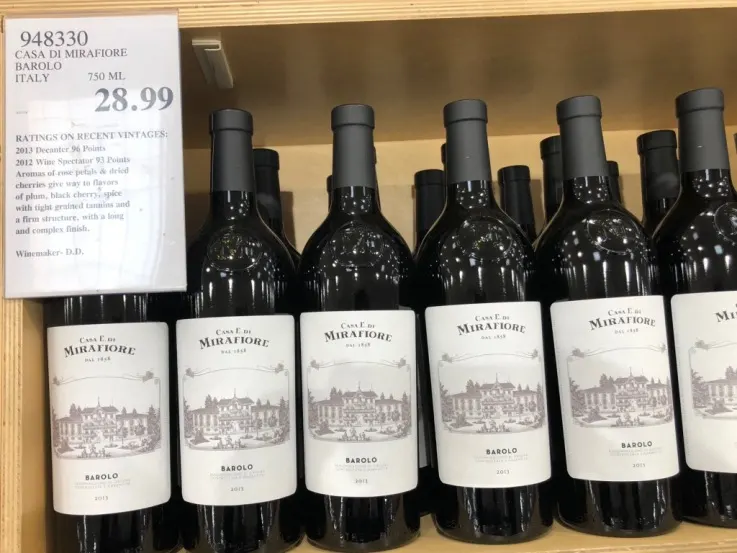 It's also worth noting the high scores for this wine across the board, highlighted by a 96 point rating from Decanter. Indeed, once I got into this one, it really is a beautiful wine at a price that's hard to beat.
In the glass, the wine is light and see through; Barolo is made from the Nebbiolo grape which looks similar to Pinot Noir in the glass, but it's a grape that packs a ton of punch in the mouth. (if you want to take a deeper dive into the grapes and wines of Italy, feel free to check out our book, Decoding Italian Wine).
Really vibrant aromas, perfume and cherry on the nose; big as expected in the mouth with soft tannins and a good dose of acidity; flavors of sour cherry, plum, and strawberry rounded out by mocha and white chocolate notes towards the finish, which is bone dry.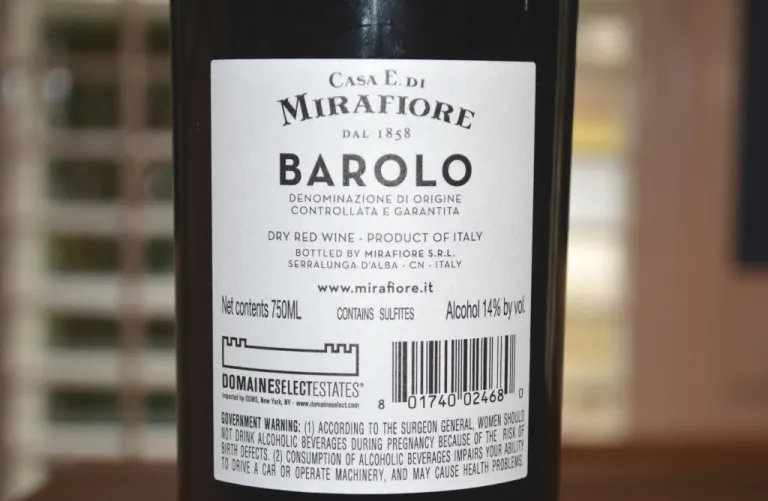 This is a delicious wine that paired perfectly with meatballs we prepared. It's one of those ultra-versatile wines that really could pair with about anything. Improves with a little air; this is a nice buy on an elegant wine that feels (and tastes) like it should cost a bit more.
We'll be adding to our Top Picks list, and if we get the chance, might try to pop a couple in the cellar as I think they would really develop further in the years to come.
CostcoWineBlog.com Rating: 91 points (a CostcoWineBlog Top Pick)
Costco item number: 948330, $28.99
Purchased at Costco in: Atlanta, GA
Alc. 14%